Three police officers from Karnataka have been conferred with the President's police medal for meritorious services on Republic Day.
M A Saleem, Inspector-General of Police, Eastern Range, Davangere; KSR Charan Reddy, IGP, KSRP, Bengaluru and G B Manjunath, Additional Superintendent of Police, Tumakuru have been awarded the President's police medal.
Charan Reddy,  IGP, Karnataka State Reserve Police and 1986 batch IPS officer said, the most challenging time of his career was in 2016 as the year was marred by dozen protests starting from garment workers to Cauvery agitation, that kept the City police on its toes. The Bengaluru police was able to manage the agitation and control the law and order situation.
IGP Reddy is credited for Bengaluru returning to normalcy after the violent protest in Mysuru Road and Kamakshipalaya where vehicles were torched by agitators as the State was asked to release Cauvery water to TN. 
"Cauvery agitation was expected and we could prepare ourselves in advance, but prior to that, in April, Bengaluru was effected as thousands of garments workers hit the streets to protest against change in PF norms by  union government. The protest was sudden and we hardly had time to prepare. We still managed to do the job well," said Reddy. 
Another highlight in his career was when he was the chief of Special Investigation Team under Lokayukta,. The illegal mining scam hit the national headlines and many leaders were either associated with ruling establishment or with the opposition when BJP was in power.
As the chief of SIT under Lokayukta, it was his report that in the end spelled trouble for several senior politicians and their associates.
 "Although these was a high profile case, but trust me, there was no pressure and there was no threat to me," he said.

Despite the "shameful" molestation incidents in Bengaluru he said, the City was still safe. 

Over the issue of corruption in the police department he said, he accepted that there were some "blacksheep in the department." 
"The police job is a respectable job and one should ensure the bad name should not be given to department as public will lose trust," he added.
He said his career has its ups and downs but still he managed to pull off miracles through his family support and support from his colleagues and higher officers. 
Thanking the government for considering him for the president's police medal on 26 January, he says, this is the award, which any policeman would want to have in his career.

Echoing similar sentiments 1993 batch IPS officer, MA Saleem, who is IGP Eastern Range says, he wants to thank God, his family and friends.

"The medal is for all my police units like Bengaluru traffic police, Mysuru City Police, Anti-Corruption Bureau and Eastern Range. Conferment of award has given me the motivation to work even harder and achieve better results,"  he said.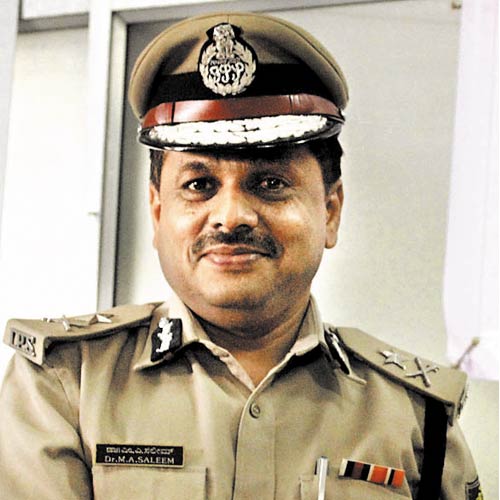 Saleem shot to fame when he became the Additional Commissioner of Traffic in 2011. His idea of making one way in 122 roads earned him the title of 'one way saleem'. 
As his traffic constables were an easy target by offenders who use abuse and escape were given support by him to crack on such offenders. Through his innovative skills, he handed over cameras to all the traffic constables to record as evidence when people drink and abuse and create  nuisance.
 
Competing with seniors is always not an easy task to get recognition, especially in police department,however, GB Manjunath, Additional Superintendent Of Police, Tumakuru has done just done that that by getting president police medal.

GB Manjunath who joined in service as Police Sub Inspector in 1981 had a tough task when he was Assistant Commissioner of Police of Ulsoor Sub Division as a Muthoot Bank was looted.  About Rs 6 crores worth of jewels were taken from the bank in a very dramatic manner. When the department had almost lost hope to solve the case, he not only managed to solve the case by arresting the interstate robbers but also got all the jewels.
"The three member gang was behind these loot. They had planned to loot three months ago and planned well. The accused had moved in a shop next to bank as tenants. When all the employees had left, they managed to get the key and opened the bank. "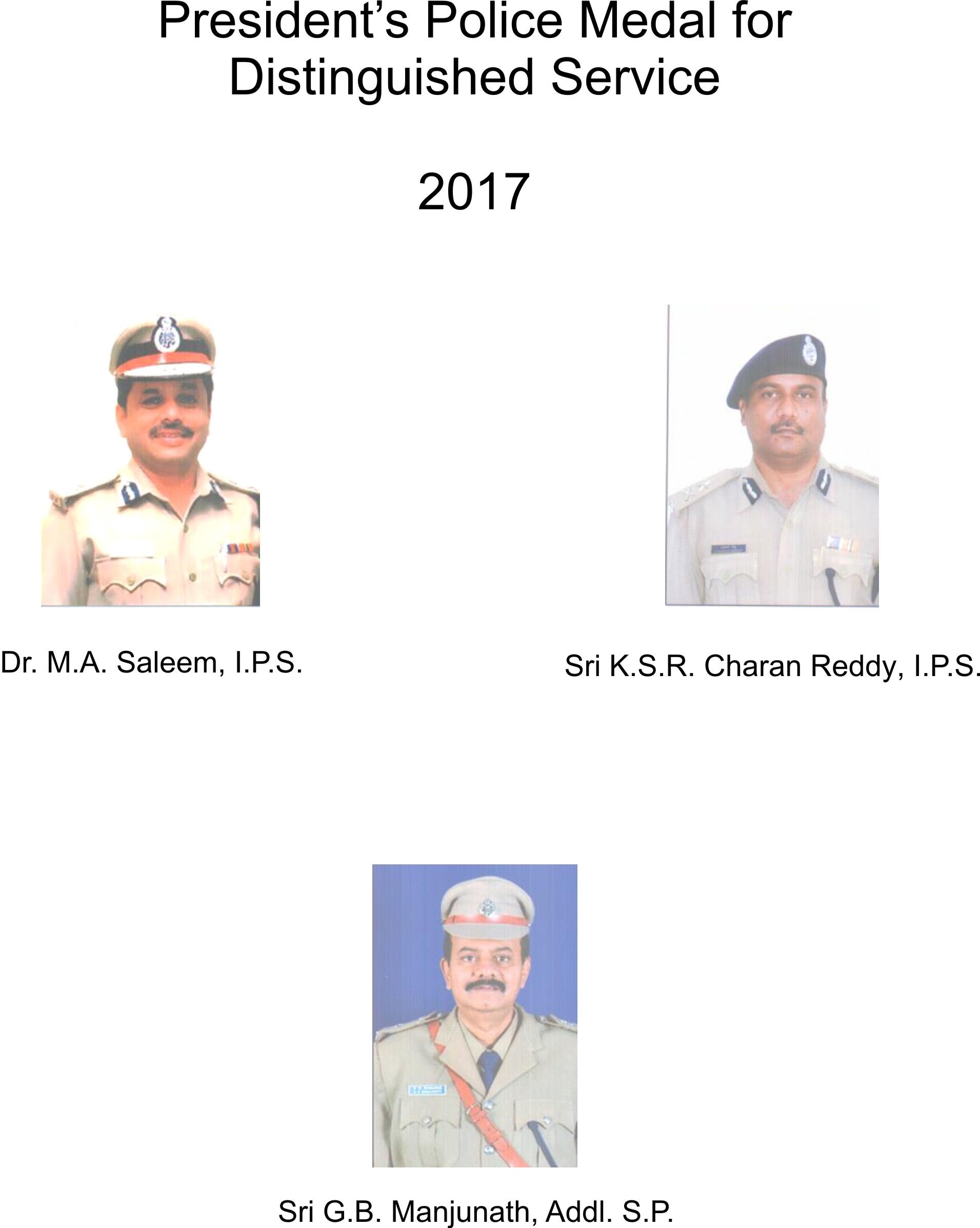 To escape from police they has put chilli powder all over the place After the incident, all the mobile phones were switched off. The numbers were new and we had no clue. Luckily one of the accused had called his girlfriend a native of West Bengal, this was enough and our team left without any delay . Before they could enter the Bangladesh border, we managed to get them,"  he said.

During his service he has solved sensational murder cases, resolved communal tensions and also solved the attack on UTV Media network office.

While at Hampi he nabbed interstate dacoits operating at Goa, Gokarna, Hampi and Mysore. Highly appreciated by Royal Danish embassy. For his exemplary service he was awarded Chief Minister Silver medal in the year 2000, Chief Minister Gold medal in the year 2006, President meritorious Service medal in 2010 and President distinguished medal 26 January 2017.