Media organisations write to CJI to lift ban in courts
The open letter is addressed to Chief Justice of India TS Thakur who is in Kerala to attend the diamond jubilee celebrations of Kerala High Court.
The letter requests the Chief Justice of India to intervene to revoke the ban on media in Kerala courts.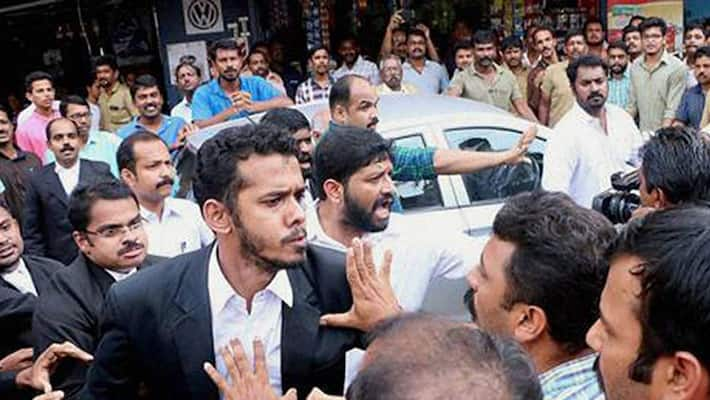 The Kerala Television Federation and the Regional Committee of Indian News Paper Society have appealed to the Chief Justice of India, TS Thakur to intervene to lift the ban imposed on media in courts across the state. 
Welcoming the CJI who was in Kochi to attend the diamond jubilee celebrations of Kerala High Court, the letter said that a series of attack against journalists  inside the court premises was  a bolt on the judicial system in the state.
 Recalling the latest incident where journalists, including women,  were attacked at inside Vanchiyoor Court in Thiruvananthapuram and highly slanderous flex boards against journalists put up by lawyers, the organisations alleged that such gestures were targeted to demoralise the media community. 
Listing down various incidents of attack against journos that stemmed from the reportage of a molestation charge against government pleader Dhanesh Mathew Manjooran, the letter pointed out that the bleak scenario was continuing in spite of an intervention of the Governor P. Sathasivam, Chief Minister Pinarayi Vijayan, various international press associations, senior leaders of socio-political organisations and prominent citizens.
The letter mentioned that in spite of an assurance from the CJI, the media room in the Kerala High Court remain closed. Despite various rounds of talks, scribes are forcefully ousted from courts and barred from doing their duty.  
Last Updated Mar 31, 2018, 7:07 PM IST