Mattur: FIR against Brahmins of Sanskrit village for animal sacrifice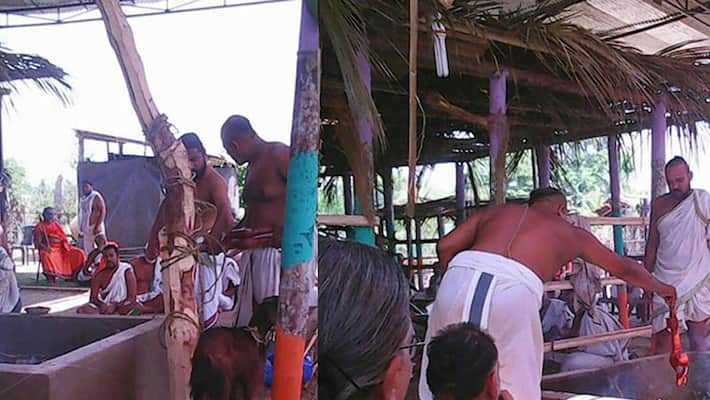 Police have registered a case against the organisers who allegedly sacrificed goats during a six-day yaga held for "public welfare".
The incident shocked many after it emerged that goats were slaughtered and consumed by a section of Sankethi Brahmins during the Soma Yaga performed at Srikantapura located on the outskirts of Mattur.
After the controversy had snowballed into a major political debate,  the organisers said that "no animal" was sacrificed during the Yaga.  A case under Karnataka Animal Sacrifices Prevention Act 1959, section five and six now has been registered in the Tunganagara Police Station against Sanath Kumar and others who arranged the Soma Yaga.
Acting upon Deputy Commissioner V P Ikkeri's orders, the Revenue Department officers, Gram Panchayat members and the police department have formed three teams to investigate the issue.
The video clippings and photos from the Yaga also are being viewed by the investigation team.  A final report will be submitted soon to the government.
Last Updated Mar 31, 2018, 7:03 PM IST