Masti Gudi tragedy: Uday laid to rest in his grandfather's grave
Uday's body was buried in the Hindu cemetery near Banashankari
His grandfather's grave was dug and Uday was laid to rest
Actors Puneeth Rajkumar, Bharathi Vishnuvardhan paid their last respcts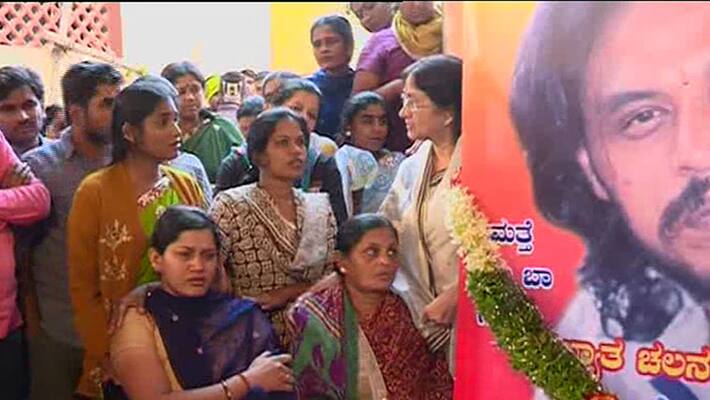 The last rites were performed at the Hindu cemetery in Banashankari. The grave of Uday grandfather was digged and Uday was buried there.
Prior to the final rites, his body was kept in his house at Yediyur near Banashankari. Thousands of people paid their last visit. Popular actors including Puneeth Rajkumar, Bharathi Vishnuvardhan, Shivaram and others also paid their respects. Politicians R Ashoka, Savarana and others consoled the grieving members of his family.
Saravana promised to pay ₹1 lakh and R Ashok ₹2 lakh compensation to Uday's family.
Bharathi Vishnuvardhan was seen consoling Uday's mother.
Later, speaking to Suvarna News Bharathi said, "The crew was aware of the mistake they were going to commit. This is a tragedy. When they did not have permission, they should not have taken the shot. These children had even said they did not know to swim. Still, they were taken to the centre of the lake and asked to jump," she said
"The technology has advanced and you can get what effect you are looking for. Such a tragedy should not occur in the future," she added.
Last Updated Mar 31, 2018, 7:05 PM IST