Masti Gudi tragedy: Stunt director Ravi Varma surrenders after 5 days
Stunt director of Masti Gudi film, Ravi Varma surrendered before Magadi Police Station
He was absconding following the death of two actors Uday and Ravi during a stunt scene
Film Chamber has imposed a temporary ban on hero Duniya Vijay, director Nagashekhar and stunt director Ravi Varma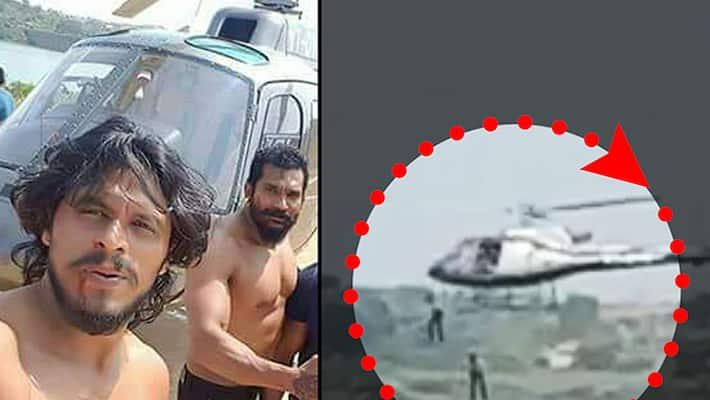 Stunt director of Masti Gudi Kannada movie, Ravi Varma and director Nagashekhar have surrendered at the Magadi Police Station. Hero Duniya Vijay was also present in the police station.
Ravi Varma was absconding from the day the tragic incident occurred. He was criticised by many for his working style which had put many actors lives to risk even in his earlier movies. But this time, unfortunately, the lack of safety measures claimed two lives.
Cases were booked against five members of the Masti Gudi crew under sections 188, 304 and 34 of the IPC. The first accused, producer of teh movie, Sundar P Gowda is already in the judicial custody. Second accused director Nagashekhar, fourth accused Ravi Varma have surrendered before the police today.
However, the third accused associate director Siddhu and unit manager Bharat are still absconding.
Ravi Varma was also criticised for fleeing the place and not taking responsibility for the accident.
The Karnataka Film Chamber of Commerce Chairperson, Sa Ra Govindu had recently announced that male lead of the film Duniya Vijay, director Nagashekhar and stunt director Ravi Varma are temporarily banned from working in films. Later, Govindu also clarified that this ban is not only for Kannada film but these three are banned till the next decision of the KFCC from acting or directing in films of any language.
Uday Raghav and Anil were made to jump from the helicopter (100 ft height) to the Thippagondanahalli Dam. Both were not given life jacket nor the stunt director had placed any boat or rescue team near the spot.
The diesel boat failed to start and the actors who did not know to swim properly drowned before the manually-operated small boat reached them.
The male lead Duniya Vijay, who also jumped into the dam with Uday and Anil was wearing life jacket inside his shirt and was pulled out of the water by a fisherman in the manually-operated boat.
Last Updated Mar 31, 2018, 7:06 PM IST