Fire broke out at around 3.30 am.
A fire truck driver and a police commando suffered burn injuries.
A massive fire broke out in the high-security zone of Sree Padmanabha Swamy Temple in Kerala Capital gutting three offices of State Archaeology Department, a post office and postal warehouse. A Kerala Police personnel and fire truck driver sustained burn injuries in the efforts to bring the fire under control. 
The fire was noticed at around 3.30 am on Sunday and instantly engulfed the buildings just fifty metres away from the Sree Padmanabha Swami Temple, which made global headlines after the recovery of a big treasure in its secret vaults, making it the world's richest temple.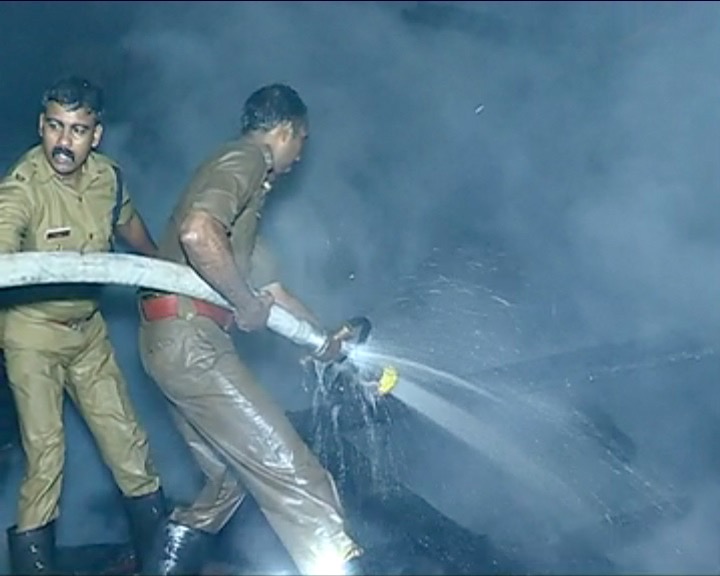 The firefighters stopped the fire from reaching near the temple by demolishing a building close to the post office godown.  The fire was apparently spread from a garbage dump nearby. Four Fire and Rescue Units and local people fought for hours and doused the fire. 
Devaswom Minister Kadakampally Surendran has ordered into the fire incident after visiting the site. "In the primary assessment, there is serious negligence from the Postal Department," the minister told Asianet News.  The Revenue Department will conduct a detailed inquiry into the incident.  The government will also undertake a comprehensive fire audit in the area. 

 The police and the locals had raised numerous complaints against the warehouse of the postal department which turned out to be a dumping yard of old goods. Despite many warnings, the postal authorities did not take heed, the locals complained. The Fire and Rescue Officers said that the waste material in the warehouse easily caught fire and made the firefighting operations difficult.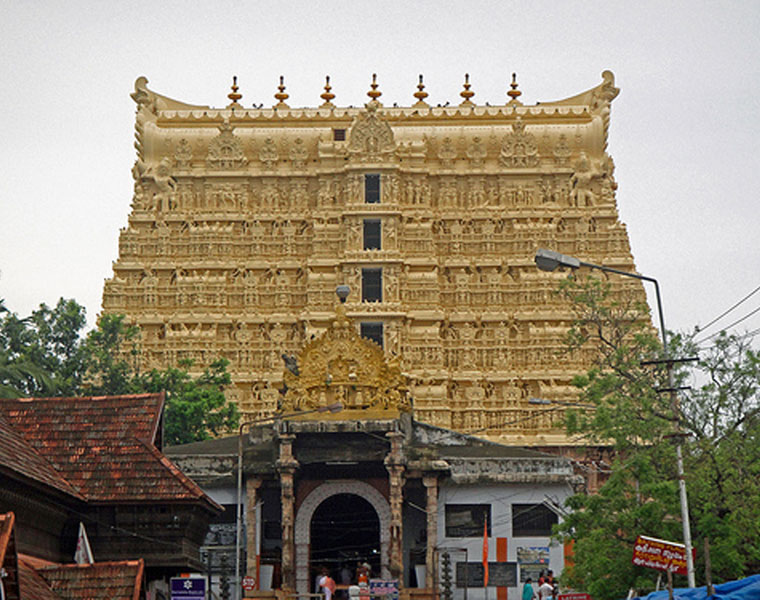 Sree Padmanabha Swamy Temple
Sree Padmanabha Swamy Temple and its premises were declared high-security zone after treasures estimated to the tune of Rs.1 lakh crore were found in its six secret vaults in 2011. Though an expert panel was appointed to determine the real volume of treasures in the temple that dates back to 10th century AD, it remains a mystery even today.