Guest replaces runaway groom, marries bride's sister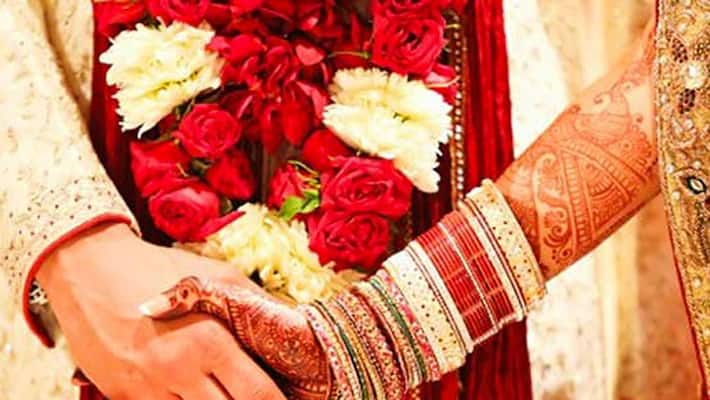 Everything happens for a reason. With just half an hour left for the wedding when the groom did a disappearing act, the joyous mood suddenly turned gloomy. Several calls to the groom's mobile phone went unanswered. 
When they failed to get him through, the bride's relatives realised that it was in fact not worth crying over spilt milk and decided to make the most of the arrangements made. 

Everything had come to a standstill. But they resumed the rituals and when it was just the right time for the 'Muhurtham' (auspicious time) there stepped in a new pair. 
The wedding ceremony was carried out as per plan, but with a twist in the tale.
The new girl in wedding costumes was, in fact, the bride's sister and the groom was a guest who had come to attend the ceremony from Nagercoil!  The wedding ceremony was carried out as per plan, but with a twist in the tale.
The cinematic climax in real life was played out at Shaliyar Street in Balaramapuram, less than an hour's drive from Thiruvananthapuram. The groom, working in a private firm in Bangalore, and his relatives had taken part in a reception on the eve of the wedding at the bride's residence. On Monday morning, dressed in traditional wedding attires, the groom went out to recharge his mobile phone and did not return. Relatives waited for long and tried to connect him in vain. The girl and the youth had worked together in an office in Banglore and decided to marry thereafter. 
As everyone left wondering about what might have happened to the missing groom', police presume that it was just another case of a run-away-groom.  Now the bride's family has slapped a case against the groom. In embarrassment, the groom's kin also filed a case to find the absconding youth.
Last Updated Mar 31, 2018, 6:34 PM IST