Soumya murder: SC summons Markandey Katju for his Facebook post
The Former Supreme Court Judge criticised the apex court, saying it had "grievously erred by law"
The Court summoned Katju and asked him to give an explanation about his Facebook comment
The Apex court will consider the case on 18 November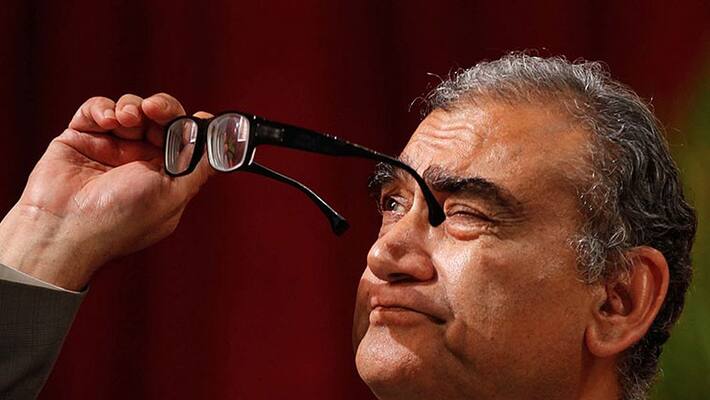 In an unusual move, the Supreme Court on Monday severely criticised former Supreme Court judge Markandey Katju for his Facebook post against apex court decision annulling the death sentence of Soumya murder convict Govidachami. The court issued a notice to Katju to appear before the court in person and give an explanation about his comment. 
 
The court took Suo Motu cognizance of the Facebook post of former judge criticising the apex court to had "grievously erred by law." The apex court said a decision would be taken after hearing the explanation of Katju. 
 
Criticising the judgment, Katju in his Facebook post said, "the Supreme Court has grievously erred by law by not holding Govindachami guilty of murder."
 
The court had quashed the death penalty of Govindachami stating that the prosecution failed to prove beyond doubt that the convict killed Soumya. There is no question that the convict raped the victim, but the prosecution did not produce enough evidence to prove that the convict killed her. Further, the witness statement is that the girl jumped from the train. The convict had no intention to commit murder, the court observed. 
 
Following this, Katju said that the judgement must be reviewed in an open court and commented that Supreme Court overlooked murder explained under Section 300 of the Indian Penal Code. Murder consists of "four parts and only first part require an intention to kill. Establishing any of the other three parts amounts to murder even if there is no intention to kill" Katju pointed out in his Facebook post. He also criticised that it was regrettable that the court did not read the section carefully.  
 
The court will consider the case on 18 November. 
 
Soumya, 23, was found in an unconscious state near the railway track in Shornur on 1 February 2011. She was brutally raped and had suffered grave injuries. The police arrested Govindachamy, a beggar, on 3 February. The victim succumbed to her injuries on 6 February. 
 
The trial court awarded death sentence to the accused and Kerala High Court upheld the decision. However, the accused approached Supreme Court seeking to nullify his capital punishment following which court reduced the punishment to life imprisonment. 
Last Updated Mar 31, 2018, 6:56 PM IST