'Marginalised' Tamil Nadu Brahmins demand reservation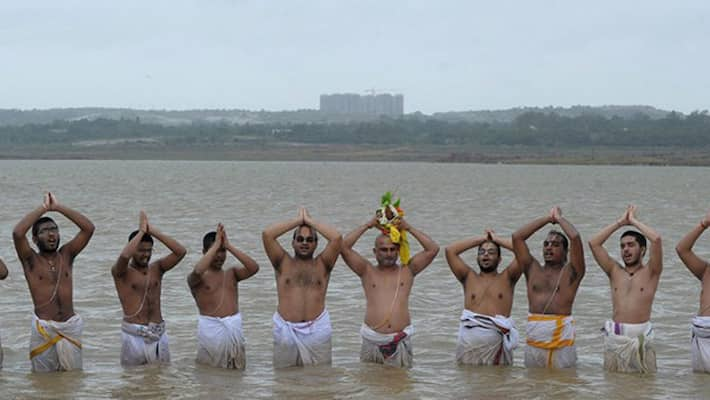 Brahmins could be at the top of the archaic social hierarchy, but in Tamil Nadu a section is now pushing for reservation and quota as they feel they have been 'marginalised.' 
Earlier this month, DMK had issued a statement announcing that the Tamil Nadu Brahmins Welfare Sangam has extended its support to the Karunanidhi-led party for the state Assembly election. The DMK circular stated that 3,001 functionaries from the AIADMK, DMDK, PMK, BJP, MDMK, VCK, AISMK, TMC, and Puratchi Baratham, have extended their support to the DMK treasurer, MK Stalin.
S Ve Shekhar, an out-of-work cine star, serial party hopper, and former MLA from Mylapore told the Hindustan Times that Brahmins form less than 4% of the population in Tamil Nadu and hence are neglected.
Their economical conditions are so dire that only a few of them can afford proper education and lead a prosperous life, Shekhar added.
He even went on record to claim that it was a "curse" to be born a Brahmin in Tamil Nadu. The Brahmins in Tamil Nadu now have demanded that the economic status of a person should be the yardstick for reservation.
Meanwhile, Anthanar Munnetra Kazhagam (AMK), a Brahmin political party has demanded that other than allotting 3% reservation to Brahmins in education and jobs, the priests and sivarchakas should be paid Rs 1,000 every month.
Last Updated Mar 31, 2018, 6:46 PM IST