Kerala legislators rip, troll Maneka for her 'love for strays'
Maneka had no supporter in the 140 strong Kerala Assembly.
Lone BJP MLA distanced from Maneka Gandhi.
'Who's Maneka to question Kerala CM,' quipped an MLA.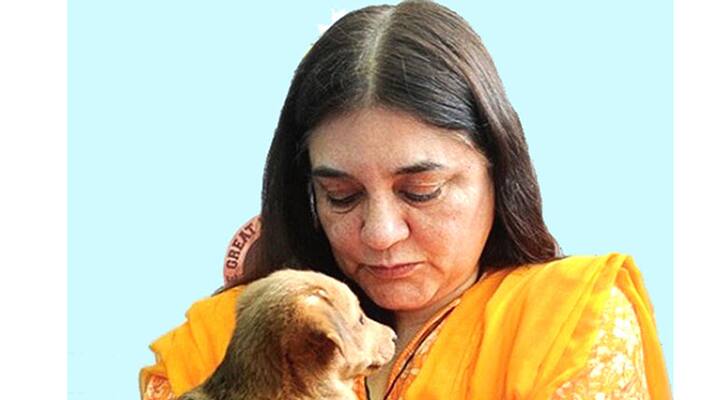 Union Minister Maneka Gandhi's uncompromising stand against culling dangerous stray dogs that claimed four lives in four months and injured more than 700 people, came under severe criticism in the Kerala Assembly on Friday. The House was unanimous in its resolve to eliminate ferocious stray dogs and Gandhi didn't even get the support of the lone BJP member in the Assembly. 
 
Also read: Kerala erupts in protest after 90-year-old mauled by dogs
"Don't listen to her (Gandhi)," said BJP member O Rajagopal. "It was her opinion. The government should take steps to check stray dog menace irrespective of her personal position," he said in the Assembly. 
 
Also read: Stray dog debate: Maneka Gandhi draws flak from BJP in Kerala
"Who is she to question Kerala Chief Minister," Muslim League MLA PK Basheer was very sharp in his criticism on Gandhi's jab at Pinarayi Viajayan for "not opening his mouth" on killing strays. 
 
Also read: Kerala dumps Maneka, decides to go ahead with culling of strays
"If we can kill goat and duck, why not dogs?" quipped Thomas Chandy MLA. "Chief Minister need not break his silence just because Gandhi wanted him to do so," he added. He also wanted the government to investigate the funding sources of animal lovers. 
Stray dogs kill four persons in four months in Kerala.
Number of people sustained dog bites in three months:
Total: 701 person
Children: 175

Number of stray dogs in Kerala: 3.5 lakhs. 
sterilised canines: 8,300
Gandhi had suggested that the state should take sterilisation of stray dogs in a big way to check the incidents of dog attacks. 
But the house was informed that sterilisation would take a long time to accomplish. Minister KT Jaleel told the house that sterilisation of stray dogs would not be able to complete with in weeks. It is a laborious process and will take at least three years. The state has roughly 3.5 lakh strays. As many as 8,300 dogs have been sterilised so far. 
 
Also read: Maneka wants 'goonda act' against those who kill dangerous strays
Taking a jibe at Gandhi for urging the DGP to impose Kerala Anti-social Activities Prevention Act (KAAPA) on those who kill stray dogs, Jaleel said: "We are lucky, she didn't want UAPA imposed on them" he said. 
Last Updated Mar 31, 2018, 6:43 PM IST