Mandya bandh called as Hindu-Muslim couple set to wed tomorrow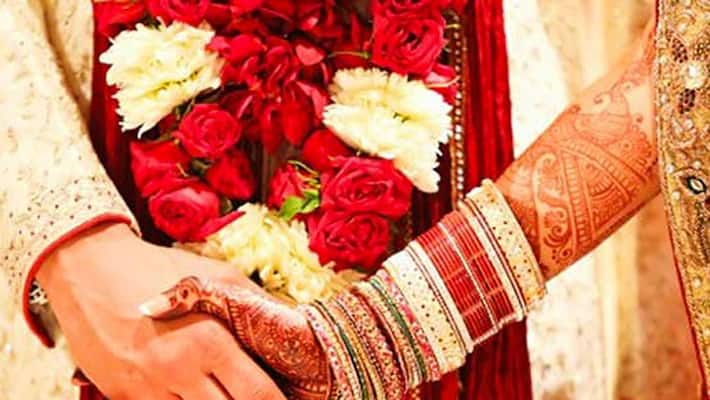 Whoever coined the famous Urdu adage, "Jab miyan biwi razi, to kya karega kazi," (when a man and woman want to marry, how can the priest prevent them) obviously did not know about right-wing activist groups.
The inter-religious marriage of a couple has divided the small rural Mandya district, where on one hand the activist groups have called for a district-wide bandh, a group of woman has organised a human chain to support the Hindu-Muslim wedding. The couple is expected to wed tomorrow.
A local group -Swabhimani Vokkaligara Sangha has dubbed the incident as 'love jihad' and has called for a Mandya Bandh on Saturday.
The district administration, however, has said that the bandh call is illegal. "The district administration has not granted permission for the bandh. Such protests are against the law. I have instructed the SP to enquire into the matter, said Dr Ajay Nagabhushan, DC, Mandya.
Vokkaliga Sene members claim that that they cannot stop Ashita and Shakeel's wedding scheduled for Saturday. But we are calling for a bandh on that to create awareness about love jihad and to stop youths from following the suit.
Twenty-eight-year-old Ashitha and Shakeel, have been friends for almost 12 years, and when they decided to spend the rest of their lives together both their families immediately agreed and the wedding preparations began in full swing. However, pro-Hindutva groups in the districts have termed their marriage as "love jihad" and are opposing their union.
Last Updated Mar 31, 2018, 7:03 PM IST