Shocking! 35 kilo gold heist at Manappuram, Muthoot branches
Manappuram and Muthoot are two gold loan companies based in Kerala.
Both companies have their branches across India and overseas.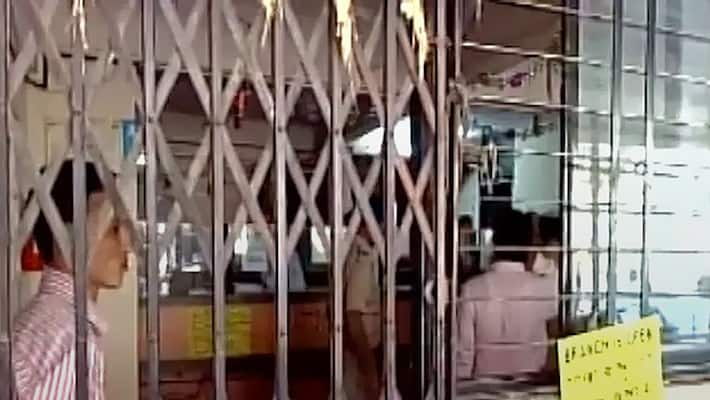 In two separate theft cases, unidentified gang looted 35 kg of gold from two prominent gold loan companies in Maharashtra and Gujarat on Tuesday.
 Thirty-kilo grams of gold was stolen from Manappuram Gold Finance Company in Ulhasnagar in Thane and 4.8 kg of gold was plundered from Muthoot Finance company's branch in Dhoraji near Rajkot in Gujarat.

According to Thane police, unidentified men drilled a hole on the wall using gas cutters to enter the company's branch office and looted the gold worth nearly nine crores. The incident was noticed next morning by the security guards. 

Police suspect the role of an insider and said a watchman employed in the building who is missing under suspicious circumstances is the prime suspect. Investigators have also confirmed that at least five could be involved in the robbery and the thieves were very well familiar with the place.
CCTV footage shows two masked men inside the office but then the video goes blank after the burglars cut off the CCTV network's wires. 

Another theft was reported from Rajkot in Gujarat where 4.8 kg of gold was stolen from the Muthoot branch. Staff are still ascertaining the total amount which went missing from the place.
 
#WATCH 4.8 KG (approx) gold looted from Muthoot Finance company branch in Dhoraji (Rajkot, Gujarat) (Source: CCTV footage) pic.twitter.com/trSaeN6xs8

— ANI (@ANI_news) December 26, 2016
Last Updated Mar 31, 2018, 6:42 PM IST