Bengaluru ex-rowdy wants floral shower by helicopter on his new house, moves HC
This Bengaluru man recently got his name pulled out from the rowdy sheet.
On his house-warming party, he plans floral shower on the new house using a chopper.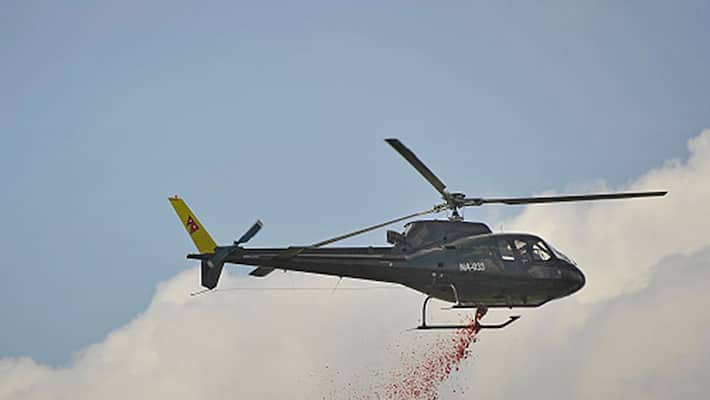 A Bengaluru man named M Muniraja who recently got his name struck out of the rowdy sheet has now moved the High Court with an unusual petition involving floral showers from the skies. Yes, he wants the court to allow a floral shower from a helicopter on his newly built house in Mallur village of Varthur Hobli.
He moved High Court as cops denied him permission and asked for a no objection certificate from the Civil Aviation Ministry and also asked him to forward the same to the Commissioner of Police, Bengaluru.
In his petition he states that on being told by Deccan Charters Limited to approach the Commissioner of Police in December, he did so the very next day. However, hasn't heard from anyone yet.
He claims that the use of the helicopter is just for a couple of hours, and if not granted permission, he will become a butt of jokes as he has already printed the floral shower in the invites sent to guests. He also alleges that his neighbour was given permission for the same recently.
Justice A S Bopanna, according to the New Indian Express wasn't pleased and said, "Why all this? What is the need for providing such details in the invitation? You are competing with your neighbour... Is this competition or you are claiming violation of equality?"
However, that's not all. The report claims that the site on which Muniraja has built the house is also under dispute. To set an example, Justice Bopanna reportedly also pointed out to a media report of a Maharashtra-based businessman who built 90 houses and donated to the poor using the ₹80 lakh that he had set aside for his daughter's marriage.
Last Updated Mar 31, 2018, 6:41 PM IST