Malnutrition deaths haunt tribal children in Attappady
On Saturday, five month old infant died of heart ailment and underweight related complications
Health workers say that over 3000 tribal children are anemic and require immediate attention
Deaths related to malnutrition came down from 58 in 2013 to 14 in 2015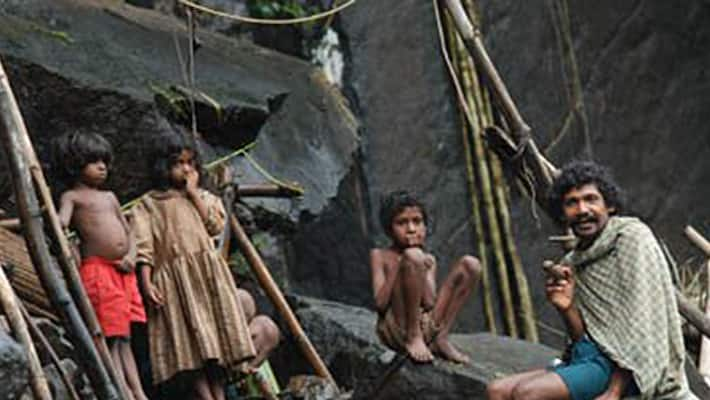 Despite claims by the state government of efforts to prevent poverty and malnutrition in the tribal belts of Attappady in Palakkad, child deaths continue to stalk the region.
 
The latest in the list is a five-month-old girl who died on Saturday owing to heart ailments and complications related to underweight. The child, belonging to Sholayar tribal belt, was admitted to Government Medical College, Thrissur. 
 
Another tribal child, 12-year-old Manikandan, belonging to Swarnapirivu tribal colony, died of anaemia on 19 September. Health officials confirm that malnutrition and anaemia affect people in the tribal belt irrespective of age and undernourishment is prominent among children.
 
hey also said that over 3,000 children are anaemic and requires immediate attention. As many as six infant deaths were reported from the tribals belts of Attappady this year.
 
In 2013, 58 malnutrition-related deaths were reported from the area. Interference of state and Central government helped to bring down the death rate to 30 in 2014 and 14 in 2015. 
 
Figures with Tribal Speciality Hospital and Integrated Tribal Development Project say that other than infant deaths at least 10 neonatal deaths were reported from the area this year. As many as 23 abortions and nine intrauterine deaths were also reported since January, 2016. 
 
Last week, Health Minister K K Shailaja visited Attappady and promised to revitalise community kitchens which aim to provide nutritious food to children, elderly persons and pregnant and lactating women in the area. 
Last Updated Mar 31, 2018, 6:50 PM IST