Makkal DMDK to merge with DMK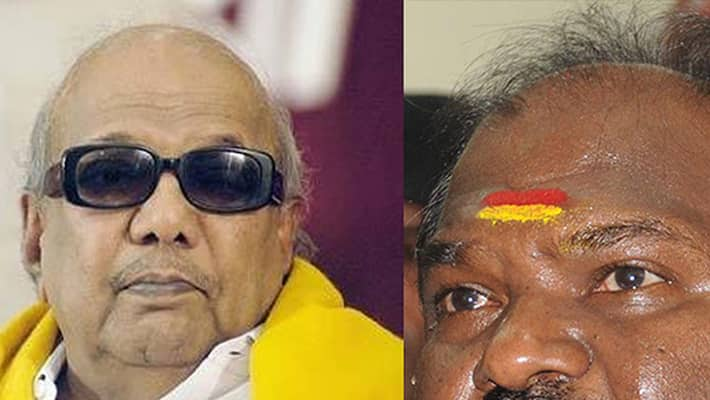 Makkal DMDK leader VC Chandrakumar said the people of Tamil Nadu voted for DMK to make it a robust opposition party as it alone would be able to bring change in the state.
"With the faith that DMK alone would be able to bring change in Tamil Nadu, and to continue the political journey with self-respect, it has been resolved that Makkal DMDK should be merged with DMK," he told reporters here after a meeting of top functionaries of the outfit.
The merger would take place soon, he said, adding he would undertake a state-wide tour along with other leaders. Many more would join the DMK from DMDK, he said, claiming the rank and file of the party was disillusioned.
Makkal DMDK leaders led by Chandrakumar revolted against their party leadership when it decided to align with People's Welfare Front. They demanded the party forge an alliance with the DMK.
The DMDK leadership, however, did not budge and they were expelled from the party. Later, they floated Makkal DMDK and joined hands with DMK.
The fledgling outfit was given Erode (East), Mettur and Gummidipoondi seats by the DMK. However, Makkal DMDK candidates could not win a single seat though they contested on the rising sun symbol of DMK.
After the poll debacle, the outfit has decided to merge with DMK.
Last Updated Mar 31, 2018, 6:57 PM IST