Maharashtra floods create havoc in Karnataka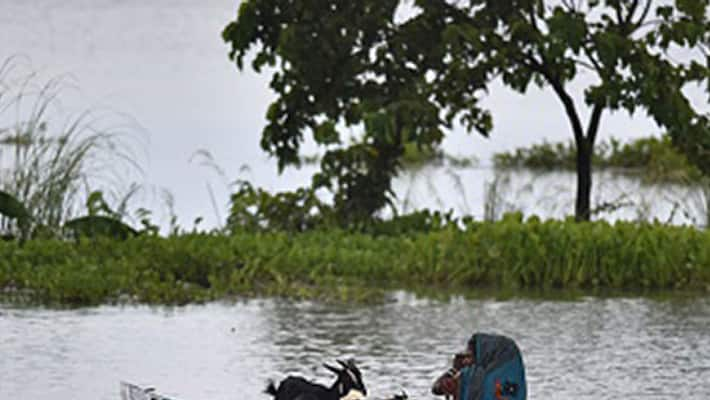 Incessant rains in Maharashtra have resulted in a flood-like situation in the state. The dams of the state are overflowing. Following this, Maharashtra has opened the gates of its reservoirs, releasing water in to Karnataka's Krishna River, which is overflowing, putting farmers in Belagavi in a lurch.
Maharashtra had not sent any notice or alert to Karnataka before releasing water to the Krishna River. As Koyna dam in Satara district and Rajapur barrage in Kolhapur are full to the brim, more than 50 cusecs of water is flowing in to the Krishna River.
This sudden gush of water has wrecked havoc in Belagavi as more than 50 pump sets have been washed away.
The situation has also led to the overflowing of the Hipparagi reservoir of Jamakhandi in Bagalakot district and water is being released from there as well, adding to the woes of farmers of the region.
Farmers have expressed their anger against Maharashtra's behaviour, as they could not take any precaution before the loss.
Last Updated Mar 31, 2018, 6:58 PM IST