Kerala's 141-year-old Mahraja's College to go digital
Total amount allocated for the modernisation of the 141-year-old college is ₹205 crores
Authorities are given permission to seek the help of conservation architect to ensure the heritage status of college
The government aims to transform the college into a digital campus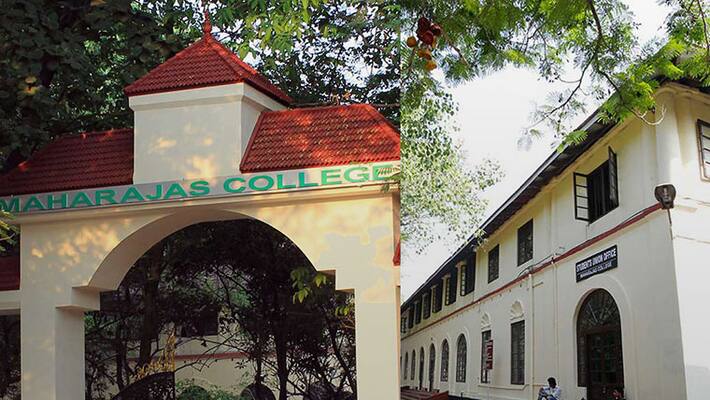 The 141-year-old Maharaja's College in Kochi is on its way to beat institutions of international repute. The state government has assured a grant of ₹ 105 crores for the prestigious institution and has asked college authorities to submit a detailed project report. 
 
"With the grant state government aims to transform the college into a digital campus. The government will give final nod by December 31," state Finance Minister Thomas Issac said. 
 
The minister also promised to sanction ₹100 crore mobilised by  Kerala Infrastructure Investment Fund Board for the infrastructure development of the college. Announcing the ₹100 crore modernisation project on 14 November Issac had said that the infrastructure development should take place in a time-bound manner and asked college authorities to finish the works within two to three years. 
 
The autonomous college was also given permission to seek the help of conservation architect to ensure the heritage status of the college. The minister also suggested new auditorium, botanical garden, state-of-art laboratory facility at the campus. Each department could submit their requirements, the minister said. 
 
The development plan is divided into four categories - academics, infrastructure, student and general amenities. 
 
The first phase of development works includes construction of a new academic block and multi-storey library complex. A new hostel complex for the students and residential facility for college staff are also being planned. 
 
The government has allotted ₹30 crore for academics with the aim to launch smart classrooms, science, language and computer labs and improvement of the library. New honours courses in media, film and journalism will be introduced along with new M.Phil. 
 
As much as ₹5 crore have been allocated for infrastructure strengthening and ₹11 crore for improving student amenities. 
Last Updated Mar 31, 2018, 6:32 PM IST