Magic Mushroom ecstasy reaches a high in Munnar
The 'magic mushroom' is in high demand and is available in plenty in Munnar
Mushrooms are much cheaper than ganja or heroin.
If caught, the peddler is likely to get up to ten years imprisonment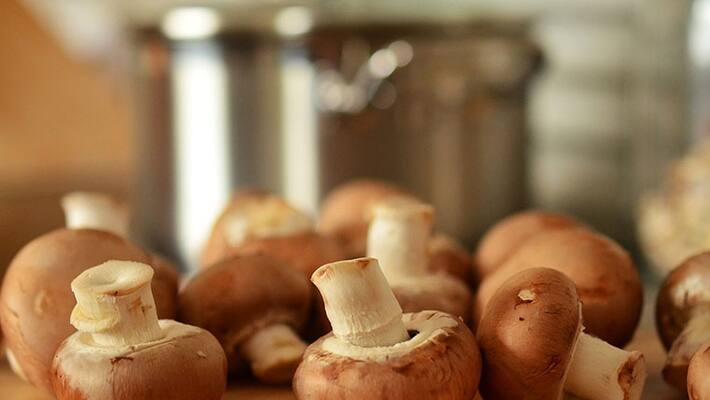 Munnar, the leading tourist destination in Kerala, is becoming increasingly popular for 'Magic Mushrooms,' an exotic alternative to psychedelic drugs. This little brown and white fungi is gaining popularity in the black market of drugs as it can be transported and sold without much risk. 
The mushrooms are much cheaper when compared to other psychedelic drugs, making it a favourite of those seeking a high. Peddlers told Asianet News, on condition of anonymity, of course, that the mushrooms or just shrooms,  give more kick than ganja or heroin. It fetches up to Rs 400 for a dozen locally. 
 The mushroom, found in the hill ranges of Nilgiri and Munnar,  is taken with honey. The effect of a single dose of eight to ten mushrooms lasts for eight to ten hours! The smaller ones are more effective than the big shrooms, the peddlers vouch. 
The peddlers claimed that they bring the mushroom from Kodaikanal. But it is suspected that the psychedelic mushrooms are available in plenty in the high range areas of Kerala. Excise Department officials say the fungus is secretly cultivated in Ooty and Kodaikanal in Tamil Nadu and also in Munnar. 

It is psilocybin and psilocin, the psychedelic substances in the mushroom, that give the hallucination effect. The chemical compound in the mushroom affects the prefrontal cortex of the brain that controls the ability to think, analyse, moods and perception. 

Though psilocybin is listed under Schedule 1 of UN Convention on Psychotropic Substances, the mushroom as such is not considered as a controlled substance. Hence its possession is not deemed illegal. As the fungi are not included in the list of banned substances, the demand is high, a dealer told Asianet News. 

"The hallucination effect is likely to last up to 10 hours depending on the amount consumed. Psilocybin contained in the mushroom is listed under banned substances in Narcotic Drugs and Psychotropic Substances Act. If caught, the peddler is likely to get up to ten years imprisonment," C K Sunil Raj, Sub Inspector  said. 

Though Magic Mushrooms are widely available in Munnar, only one case has been registered so far. 
Last Updated Mar 31, 2018, 6:55 PM IST