Jaya died mysteriously, why can't her body be exhumed: Madras HC
The High Court made the observation while hearing a PIL that seeks to form a committee to probe into Amma's death.
Justice Vaidyalingam stated that "At least after her death now, the truth should be revealed."
Several PILs have been filed in Supreme Court and Madras High Court to probe into the death of former CM of Tamil Nadu.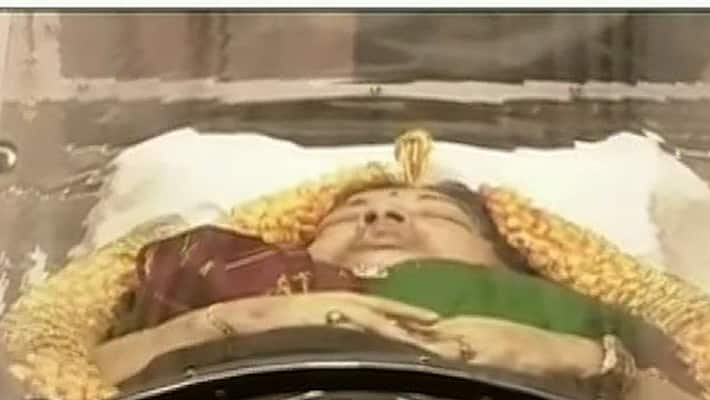 "Media has raised a lot of doubts, personally I also have doubts in Jayalalithaa's case. Personally, I also have doubts on Jayalalithaa's death," Justice Vaidyalingam of the Madras High Court stated while hearing the petition that seeks appointment of a judicial commission for probing into the death of Jayalalithaa.
The vacation bench of Madras High Court in the most recent statement cast serious doubts over the demise of Tamil Nadu's former chief minister who breathed her last on December 5 in Apollo Hospital.
 
The judge is quoted as saying that  "When she was admitted to the hospital, it was said that she was on proper diet. At least after her death now, the truth should be revealed." 
These new observations were made while hearing a PIL filed by PA Joseph, a primary member of AIADMK. This petition lists the events from September 22 when Jayalalithaa was admitted in Apollo Hospital till her death and seeks to form a committee with a former Supreme Court judge as a head to probe into the various events leading to 'mysterious death' of Jayalalithaa. 
This PIL mentions 12 respondents that also includes Apollo Hospitals chairman Dr Prathap C Reddy to obtain all medical documents and details of Jayalalithaa for probing into the death. 
There are much mystery and lot of unanswered questions relating to the death of the former CM of Tamil Nadu, and a number of petitions have been filed both in Supreme Court as well as Madras High Court to conduct a fair investigation.  
Last Updated Mar 31, 2018, 6:59 PM IST