Madras HC to bring a stand-alone law against honour killing
The central government council informed Madras High Court that a legislation to check honour killing is under its consideration
This was conveyed when a batch of public interest litigations seeking a legislation against honour killing came up for hearing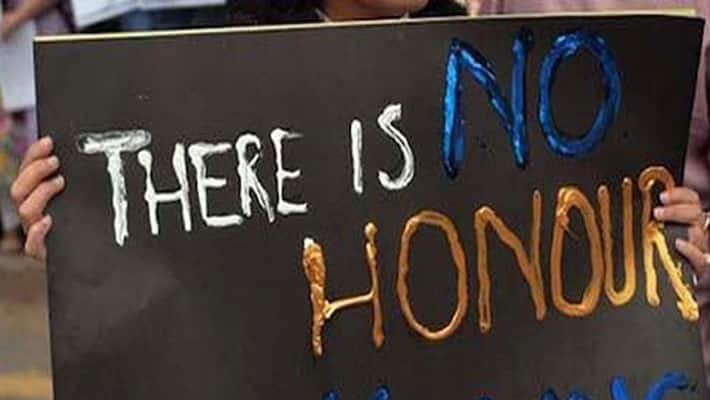 The Centre on Tuesday informed the Madras High Court that a report of the Law Commission on enacting a stand-alone legislation to check honour killing is under its consideration.
This was conveyed by a central government counsel to the court when a batch of public interest litigations seeking a legislation against honour killing, came up for hearing."The Law and Justice Ministry is examining the 242nd report of the Law Commission to bring a stand-alone legislation to combat honour killing," the lawyer submitted.
He said that the Law Ministry and not the Home Ministry is competent to bring a stand-alone legislation following which the court directed the Law Ministry be impleaded as a respondent.The court also directed the ministry to keep it abreast of the progress made on the stand-alone legislation.
The petitioners had sought a direction to central and state governments to bring a new legislation against honour killing and to provide arms to Scheduled Caste people, contemplated under Rule 3(1)(5) of the Scheduled Caste and Scheduled Tribes (Prevention of Atrocities) Rules, 1995 and to frame guidelines to prevent such killing.
The government counsel submitted that an advisory was sent by the Home Ministry to all home secretaries on March 1, 2010, over crimes against Scheduled Castes and Scheduled Tribes.
Subsequently, communications were sent on increasing women personnel in police forces and to set up investigative units to deal with crimes against women in select police districts. Recording this submission, the court said it was conscious of the fact that there has to be a social change in the thinking process, but that the sensitivity of police would also make the society more aware and law abiding on issues like these.
Referring to the petitioner's submission on the Supreme Court order spelling out measures to check honour killing, the court said these directions should also be circulated by police. It then posted the matter for further hearing to December 15
Last Updated Mar 31, 2018, 6:56 PM IST