Accidental discovery helps cops crack 'Drishyam' murder
The murderer took clues from the movie 'Drishyam' to mislead police and successfully evaded arrest for a year
In the end, an accidental discovery proved his undoing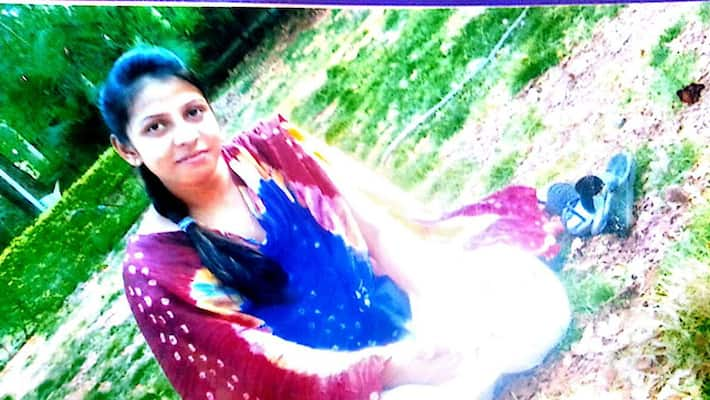 The mysterious death of Agriculture graduate Arpita, 23, has been cracked and her lover – PhD student Arun Patil, 24 - is in the Kasaba police net after successfully evading the cops for a whole year.
The corner was turned when the cops uncovered Arun's diary, in which he had written the dialogues he was practising to mislead the police.
Agriculture student Arpita's body was found on a farm in the outskirts of Hubballi, last year on May 30. The incident came to light when the mud covering the body washed away in the rains and noticed by a passerby. The Kasaba police had booked a case in this regard, and Arpita's body was placed in a mortuary as an unidentified body.
Meanwhile, her father Girimalla Biradar filed a missing case in Dharwad police station.
According to the police, Arpita and Arun fell in love during their graduation. Later, Arun joined GKVK College for higher studies in Bengaluru. But Arpita did not get a seat there, and she went to Vijayapur for her further studies. She resided in Dharwad with her friends.
In the course of time, Arpita allegedly pressured Arun to get married and had threatened to reveal their affair to his family if he did not marry her.
But Arun did not have any intentions of marrying her; he tried to break away from Arpita. But when all did not go according to his plan, he hatched a plan similar to the plot of the movie Drishyam.
He went to meet Arpita and took her to Hubballi. He strangled Arpita in an isolated place and buried her body at a farm belonging to Zakir Saab.
However, after heavy rains, the owner noticed the body lying in his farm and informed the police.
Once the police identified the body, they zeroed in on Arun. They questioned him but did not get any information from him.
Also, he had left his phone in silent mode in his room in Bengaluru to avoid tracking of his location. Even at college, he managed to arrange for proxy attendance to prove he was in Bengaluru the day murder took place.
He literally used the Drishyam technique and prepared his parents with one story and asked them to stick to it.
But when the police did not get any links to Arpita's murder other than Arun, they questioned him repeatedly. Still, he managed to stay strong on his version that he did not know anything.
His parents too were repeating the same story that they did not know anything about Arpita and their son was in Bengaluru that day.
However, one fateful day, the police did not wait for him to turn up to the police station. Instead, they barged into the Dwaraka Lodge where Arun was staying. While searching the room, they found a diary.
This was the clue they needed to prove his role in killing Arpita. The diary had dialogues Arun had written to mislead the police. He had written it down to practice them before he went into the station.
Following which, he was arrested on Tuesday.
Last Updated Mar 31, 2018, 6:36 PM IST