Tovino's new avataar in 'Chengazhi Nambiar' will stun you
The poster of the movie released online has created quite a buzz.
The periodic drama deals with 'Mamangam' a festival in ancient Kerala.
The movie is touted to be yet another multi-crore flick in Malayalam.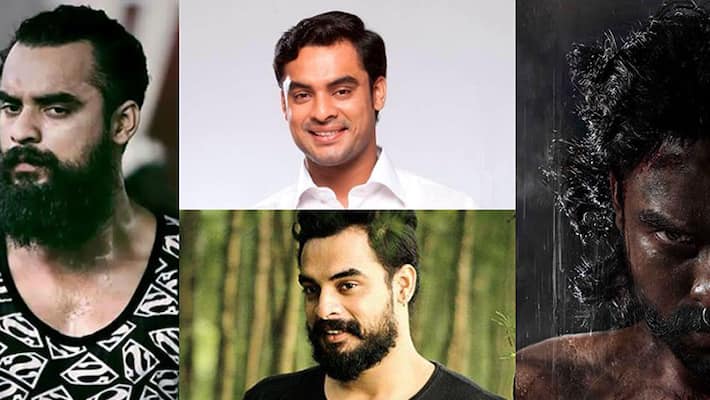 Young actor Tovino Thomas is not only experimenting with his roles, but is also trying out make-overs for various characters on screen.

The actor has pushed the envelop and appeared almost unrecognisable in the poster for the movie Chengazhi Nambiar in which he is playing a character inspired by the historical figure Pudumana Panikker.

The movie will be directed by Sidhil Subrahmaniyan and other cast and crew are not yet decided.

It is learned that the big budget movie is based on a historical subject 'Mamangam' festival in Kerala and will be made in other languages.
The movie tells the story of Chengazhi Nambiar, a member of 'suicide squad' destined to fight the mighty army of King Samoothiri (Zamorin) of erstwhile Malabar royalty during the bloody Mamangam festival of Kerala. The festival used to be conducted in every 12 years in ancient Kerala, was a great union of rulers held on the banks of Bharathapuzha River. During the festival, all local kings used to send their flags paying allegiance to the Zamorin but the king of Valluvanadu used to send a suicide squad of 18 members named 'Chaver'  to assassinate the Zamorin. The movie is said to be inspired by these warriors, who would fight until death.
The last Mamangam is believed to have conducted in 1755, when the Zamorin had a narrow escape from attack of a 16-year old Chaver. But in 1765, the Mysore king Hyderali defeated Zamorin and the festival came to an end.  
Last Updated Mar 31, 2018, 6:37 PM IST