Kerala literacy mission reaches out to transgenders
Literacy classes for transgenders will begin next year.
The literacy mission has sought help from the organisations working among transgenders.
Kerala is the first state to formulate a transgender policy in the country.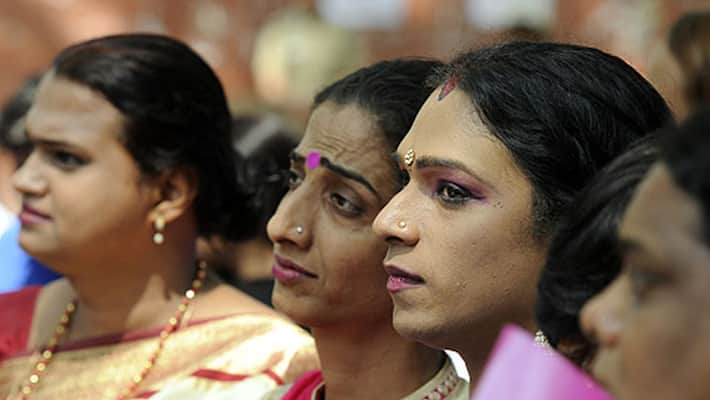 Taking the literacy movement in Kerala to the next level, State Literacy Mission Authority has chalked out a plan to reach out to the transgender community in the state. The mission is planning to start literacy classes for the third gender next year. 
The idea is to bring the transgender community to the literacy classes with the help of organisations working among them. A high-level meeting of organisations, experts and officials was held the other day in connection with the project. The list of possible beneficiaries would be finalised by the second week of January next and classes would be started without delay. The mission would also conduct a survey to find the real beneficiaries of the programme. 
A good number of the transgender persons fail to complete their studies due to discrimination and social stigma. Hence, the Mission is trying to help them get back to the mainstream. 
Classes would be arranged in all districts for the third gender and equivalency examinations conducted in collaboration with organisations working for the rights and welfare of the sexual minorities. 
Kerala was declared  'fully literate state' on 18th April 1991. However, some pockets and communities remained out of the purview of the literacy programme, which was organised as a mass movement in the state. Following this, to address the illiterates who were left out, the literacy mission authority was established mainly with an aim to take forward the drive.  As per a statistics, Kerala still has 18 lakh illiterates and 12 lakh neo-literates.

Taking forward the literacy movement, the Mission started equivalency programmes that gave the neo-literates an opportunity to access  alternate education programme that is equivalent to the existing formal system of education. 
Kerala is also the first state in the country to formulate a transgender policy that promised equal opportunities and equal rights to the third gender in the state. The move to extend literacy programme among the transgenders would be another landmark initiative. 
 
Last Updated Mar 31, 2018, 6:39 PM IST