Life-saving Sanjeevani herb is now in Bengaluru
Sanjeevani is believed to have saved the life of Lakshman, brother of Lord Ram
Two environmentalists have put up an herbal park in Bengaluru
Sanjeevani plant is the main attraction of the park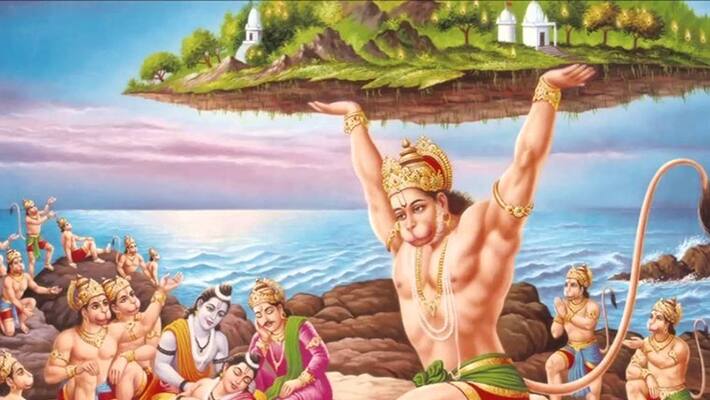 Rush to the Dhanavantri Park in Jayanagar, where the herb is being grown on 1.5 acres land.
Suresh Heblikar, noted environmentalist, actor and NR Ramesh a local leader are the brains behind this herbal park. The duo travelled to Sahyadri mountains, stayed there for four months and found this magical herb that can stop bleeding.
NR Ramesh says, recently AIIMS in its publication stated that Bengaluru has 17 percent of skin ailment cases.
"This report caught my attention, and I discussed with environmentalist Suresh Heblikar as this was due to environmental degradation. He suggested building an herbal park for residents. Then we decided to turn a waste BBMP land into a wonderful herbal park. We worked for nine months to put this Dhanavantri park measuring 1.5 acres. The park also has other herbal plants which can cure a number of ailments. The highlight of the park is the Sanjeevani plant," he said.
One may have heard about this plant in the epic Ramayana, where Lord Rama's brother was saved by administering this magical herb found in the Himalayas. "Heblikar knew this plant very well. We roamed in Sahayadri hills four months, searching for this herbal plant. We found six small shrubs, and we have shifted them here in Bengaluru. We are nurturing this plant as it can stop bleeding and has a cure for various other ailments," said Ramesh.
Suresh Heblikar says, apart from Sanjeevani, the park also has plants that can help patients with asthma, and skin ailments. At a time when land is shrinking in the city, we have managed to have the herbal park. The park was opened last week to the public, and there is also a stall from where people can purchase herbal products.
He said the botanical name for this herb is Rhodiola, which is usually found in cold and highland climate. It is known to boost the immune system.
The authorities have also installed nameplates around each plant along with information on its use and medicinal value.
Last Updated Mar 31, 2018, 6:56 PM IST