Leaked Maoist video trolls Modi's 'Mann ki Baat': Video
The video shows Maoists enacting a Tamil skit inside the forests.
The skit takes a dig at Modi's monthly radio programme Mann ki Baat.'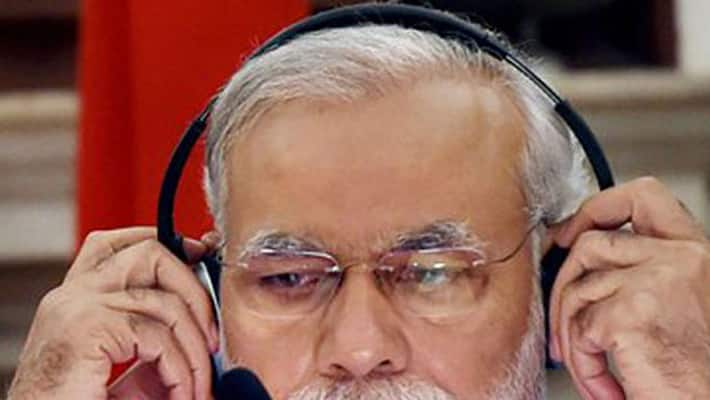 One of the pen drives seized by the Kerala Police from the shelter of Maoists deep inside Nilambur Forests after the recent encounter had a video of a Maoist play that took a sarcastic sweep at mainstream political parties.   
The video shows Maoists enacting a Tamil skit in an unidentified location in the forest. The drama of half an hour duration slams Narendra Modi, BJP, CPM and Congress and criticises the parties for using politics as a means to make money. 
The skit takes a dig at Modi's monthly radio programme Mann ki Baat. The performer tries to explain the Hindi term into English and triggers laughter. "Manki means Korangu (Monkey) and bath means taking bath...," he tries to explain it. 
Watch video: 
The police had seized numerous pen drives and documents from Nilambur on 24 November. Two Maoist leaders Kuppu Devraj and Ajitha had been killed in the 'encounter.'
Last Updated Mar 31, 2018, 6:50 PM IST