Lawyer-media stand-off: Kerala government warns of stringent action against trouble mongers
Lawyers are not equals to judges or judiciary, says Chief Minister
Restricting media from reporting court amounts to violation of freedom of press
Pinarayi Vijayan said that media persons and lawyers are becoming mere tools in the hands of vested interests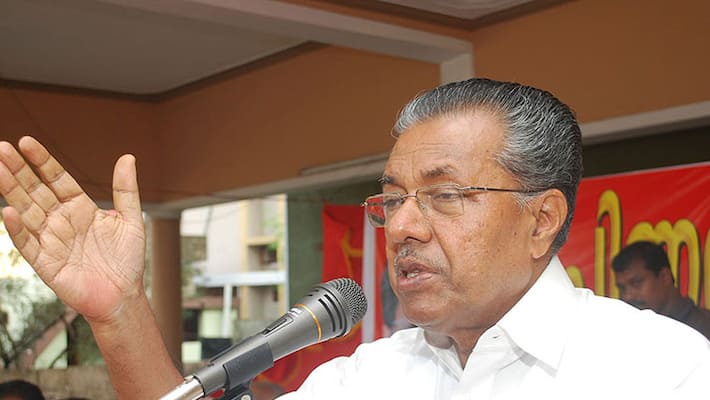 Coming down heavily on lawyers who threatened and manhandled media persons at the Vigilance Court Thiruvananthapuram on Friday, Chief Minister Pinarayi Vijayan said stringent action would be taken against lawyers who defied the assurance of Kerala Chief Justice that journos would be allowed inside the court. 
 
"Courts are not the personal property of advocates.  It is not for the lawyers to decide who should and should not enter the courts. The government will take stringent action if they continue to violate the law," the Chief Minister said during the inaugural ceremony of Kerala Union of Working Journalists (KUWJ) in Kochi. 
 
Backing the rights of media Vijayan said the courts are assets of the country and no one has the right to ban anyone from entering this institution. The government will oppose any attempt to curtail the freedom of the press, he said. 
 
Chief Minister also said that there is a deliberate attempt to breach the assurance of government to facilitate court reporting. Media persons and lawyers are becoming mere tools in the hands of vested interests. Both need to identify those persons who are creating trouble deliberately, the Chief Minister added.
 
Pinarayi Vijayan made his stance clear at a time when ban for media continues in the courts, and the issue attracted international attention. Global media groups including Committee to Protect Journalists, International Press Institute and Reporters Without Borders had responded to the restriction imposed on media. 
 
Read more: International press body slams ban on media in Kerala courts
 
Meanwhile, police took a case against ten lawyers, who allegedly attacked media persons in the court in Thiruvananthapuram, on Friday. 
 
The scuffle between lawyers and journalists began with a fight between two groups on the premises of Kerala High Court on 20 July. The lawyers were irked by a media report of a molestation bid by a government pleader. The issue spread to other courts across the state, and since then an undeclared ban was imposed on media from reporting court. 
Last Updated Mar 31, 2018, 6:41 PM IST