Chief Minister said on Monday that S Rajendran MLA was in possession of land titles to prove his claim over the land.
Rajendran said Land Assignment Committee awarded title deeds in 2000
Just a day after Chief Minister Pinarayi Vijayan defended S Rajendran MLA in the land grab controversy, documents exposing the claims of the MLA and the CM have emerged, causing big headache for the CPM, which is already in the line of fire for its alleged complicity in the Munnar encroachments.
Rubbishing the allegations that Rajendran, the CPM MLA from Devikulam encroached upon public land, Chief Minister said on Monday that the legislator was in possession of land titles to prove his claim over the land.
 
Related: 6000 acres and counting: Land, resort mafia thrive in Munnar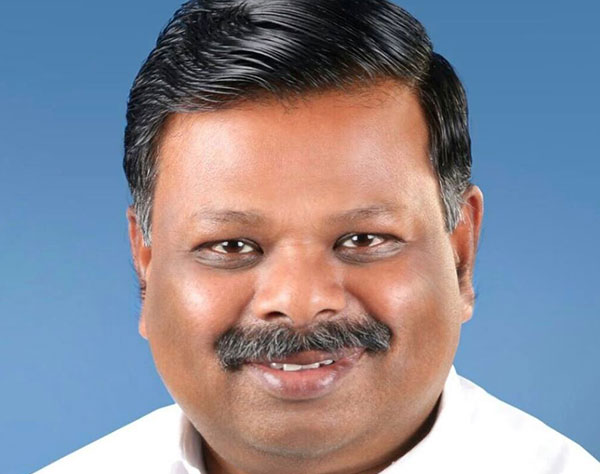 S Rajendran
Rajendran claimed that he received the title deeds for the 8-cents of land in which he built his house. The Land Assignment Committee headed by AK Mani, former MLA of the Congress, awarded the title deeds in 2000, he said yesterday.
 
Related: Munnar might see demolition drive again to save hill station from encroachers
 
 The MLA reportedly claimed that the Land Assignment Committee awarded the title deed in 2000. But the documents accessed through RTI prove that the committee did not convene in 2000. The documents prove that the Land Assignment Committee comprising of revenue officials and people's representatives, did not convene in the years 2000, 2001, 2002 and 2003.
 
Related: Settlers occupy forest land twice as big as many sanctuaries in Kerala
 
"CPM is engaged in an organised land grab in Munnar," said Ramesh Chennithala, leader of opposition, after visiting the hill station on Monday. The CPM leaders, including CPM MLA S Rajendran, are partners of land encroachment mafia."  
Youth Congress leader Dean Kuriakose demanded the immediate resignation of S Rajendran MLA. "The MLA has repeatedly lied in this issue. He even misled the Chief Minister," Kuriakose said.
Reports quoting survey officials say that at least 6,000 acres must have gone into the hands of land sharks in Devikulam and Udumbanchola taluks in Idukki. Even though Pinarayi Vijayan warned against land encroachments in Munnar and surrounding areas, he promised that farmers occupying the land for centuries would be spared. The government has not decided yet on how it would take back land in possession of the land and resort mafia. Hundreds of resorts have come up in the Munnar hill ranges and in the ecologically sensitive areas in the Cardamom Reserve areas after 2010 in violation of environment laws and court orders as the government looked the other way.