'Bhais' leave Kerala en masse, thanks to Modi's demonetization
Kollam Railway station alone sold more than 500 general tickets to Guwahati on Sunday.
The labourers from other states are leaving for home or to other cities, hoping that things would be better there.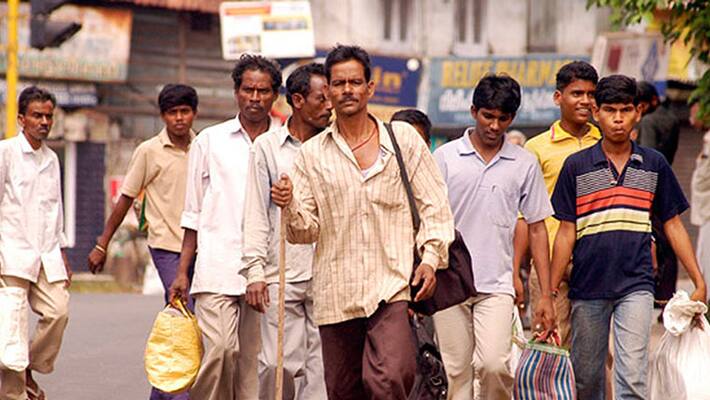 As the cash-strapped local economy brought the construction sector in Kerala to a standstill, the manual labourers from other states, popularly known as Bhais in Kerala are leaving the state en masse. 

As per a statistics, there are nearly 40 lakh inner-state migrants, mostly belonging to Bihar, Odisha, West Bengal and Assam, who constitute a majority of the workforce in the construction sector. With the demonetization hitting the construction sector badly, the Bhais were rendered jobless. Though they waited more than two weeks without money to float on, they are taking the train home now, as is evident by the unprecedented rush in the Thiruvananthapuram-Guwahati Express in the past few days. 

Reports quoting Railway officials, the Guwahati-bound trains were overcrowded these days. A good number of these labourers took tickets to other cities like Mumbai and Bengaluru hoping that things would be better there. 
Pushed to the brink and without money even to book tickets in advance, most Bhais were seen jostling to get into the overcrowded general compartments. Kollam Railway Station alone recorded more than 500 general tickets to West Bengal and Assam in the Thiruvananthapuram-Guwahati Express on this Sunday alone. 
The exodus of the labourers has witnessed in Ernakulam also, where the largest congregation of workers from other states is reported. Players in the construction sector worry that even if the currency crisis is over, it will take a few weeks further for the sector to look up. But by then, the entire workforce would have left the state. And it will take months for things to limp back to normalcy. 
Last Updated Mar 31, 2018, 6:36 PM IST