KSRTC conducts funeral march for torched buses in PF protest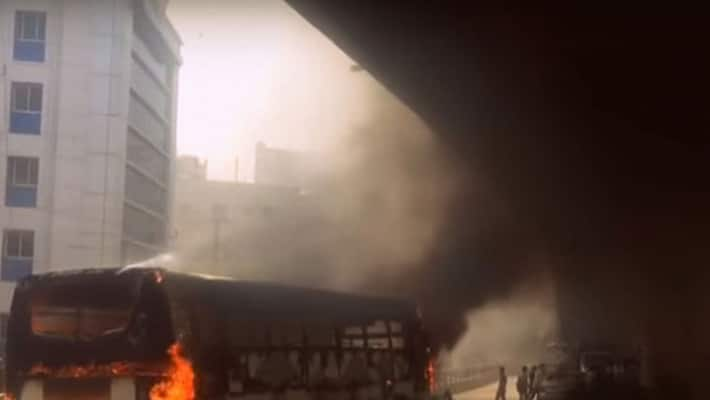 To prevent rampant burning of its buses during public agitations, the Karnataka State Road Transport Corporation (KSRTC) has initiated a brand new awareness campaign called, "It's my bus".  KSRTC has also arranged a funeral march for the seven buses that were recently torched in Bangalore during the garment workers agitation against the new PF withdrawal norms.
KSRTC plans to tow the burnt buses from Peenya bus stand to Majestic bus stand; they will sport garlands and messages like, "Rich people have cars, who else is there except me for the poor?", "I am always with you and for you, Why this punishment for me?" and, "I wish to serve you for decades more, have mercy."
This comes after 7 of KSRTC  buses were burnt and damaged beyond repair during the recent public protests held against the new PF withdrawal norms that the central government wanted to impose  (which were later rolled back).
Last month on April 2016, garment workers launched a massive protest on the outskirts of Bangalore where they shouted slogans, roughed-up locals and burnt KSRTC buses and also damaged police vehicles.
Rajender Kumar Kataria, managing director, KSRTC led the funeral march, "Six families are dependent on each bus, government gets crores of income from them and lakhs of people are ferried by the buses."
Last Updated Mar 31, 2018, 6:46 PM IST