KPL Using Pitch Camera for the First Time in Cricket History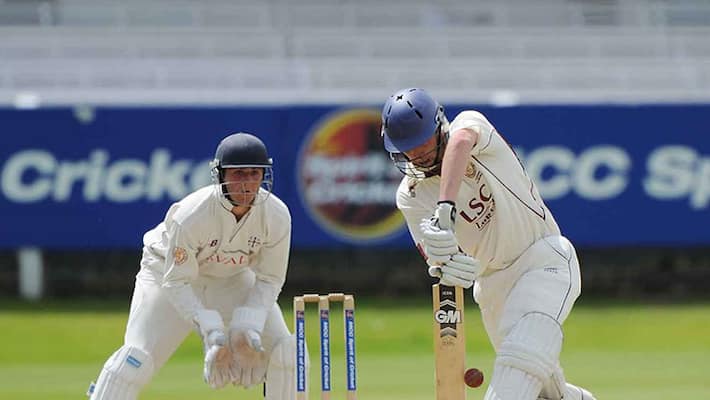 Cricket world is witnessing new innovation in Hubballi, Karnataka, as 'Pitch Camera' is used for the first time. Now Umpires would heave a sigh of relief as this new innovative device takes the burden of proving a point.
Punith Gautham, Director of the 'Dream Catchers' the Mumbai-based company that has developed this camera had spoken to 'Kannada Prabha' about its technical advantages that given an edge over others.
Batsman's Aim – Stump: Many a time, Umpires and Photographers who watch batsman and his batting moments fail to catch details of every second. This problem can be solved by installing Pitch Camera at appropriate place that diligently catches every second's details which come in handy for making in-depth analysis at a later stage. This proves to be quite beneficial to Umpires who unnecessarily takes blame of having given 'wrong verdict'. With this device, verdict can be announced aided with technical precision and clarity.
Camera at both ends: In order to prevent more damage to costly camera that is deployed in the ground, this device would be located at the edge of Left-hand pitch of the batsman. As of now, it is helpful while Third Umpire delivers verdict during batting by Right-hand batsman. But camera would be quietly watching play of Left-hand batsman.
Therefore, it is being thought to install the device even on the right hand edge of the pitch. Patent of the camera is not given to anybody for now.
In case of trample/stampede:  If the camera which was installed at the edge of pitch is trampled by batsmen or umpires unknowingly, it does not get instantly damaged as it is embedded with sophisticated technology.  But sometimes, stump cameras may get broken. Since this is being used for the first time, its strength and enduring qualities are yet to be seen.
Remote advantage: The remote control facility would be positioned in the video editing room where all snaps related to cricket play would be analyzed. Apart from Batsman and Stumps, even cloudy- atmosphere snaps could be taken using this device. This square-shaped device has 3 inch thickness on all sides and company is said to have incurred a cost of US $ 5000.
Last Updated Mar 31, 2018, 7:07 PM IST