Koramangala drains turn life savers for Kolar farmers
Three treatment plants will pump water to Kolar.
The ₹900-crore project is expected greatly help the local farmers.
A total of 400 mld of treated water will be supplied daily.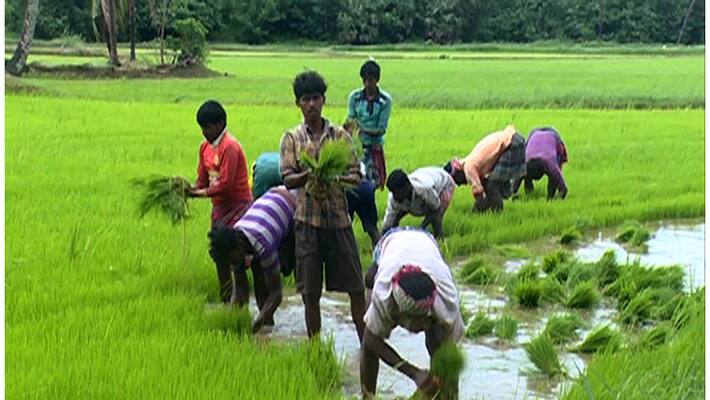 Under the project, the government will set up a sewage water treatment plant to pump the drain water from Koramangala and Chalghatta valley to the Kolar farmers.
Through the project, an estimated 400 mld of water will be supplied for irrigation purpose to the Kolar farmers.  The drought-hit Kolar district is located 60kms from Bengaluru and experts claim that the treated water will help the farmers to improve the ground water levels.
"A total of three treatment plants will be set up and this water will be channelised to 121 tanks and lakes in Kolar in the first phase. The farmers who are facing water scarcity as the ground water level has gone down by 1, 400ft can get water at their field by August next year. The pipe work from Varthuru to Kolar has already begun. Soon the dry lakes at Kolar district will get water from Bengaluru, " said Trilok Chandra, Deputy Commissioner,  Kolar.                                                                                                                            
Since the drain water from Bengaluru is treated, the authorities have assured that it is not harmful to health.                                                             


Ganesh Gowda Kolar Farmers Association President who has been fighting for water issue at Kolar from a decade says this project will turn their around fortune.
"The district is known to produce vegetable in abundance. If we get enough water from our lakes,  We can also opt for fish culture at out farm land. This will power our economy, "says Gowda.         
Water conservation expert AR Shivakumar says. This is  really a good decision by the district administration of Kolar to lift waste water from Bengaluru to put to better use.
"In western countries the same water is used for primary purpose as the recycling is done is best ways. It is time we adopt better water conservation methods for all our use, " Said Shivakumar. 
Last Updated Mar 31, 2018, 6:35 PM IST