Temple reopens a week after fireworks tragedy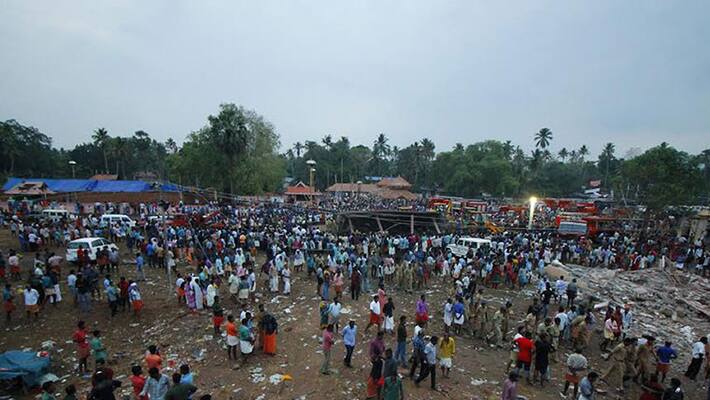 A week after the fireworks tragedy, Puttingal Devi Temple was opened for darshan on Sunday morning. The massive explosion had left 114 persons dead and over 400 injured. 
A large number of devotees from the area was present at the temple when the chief priest opened the sanctum sanctorum in the morning. 
It was as per the customs that the temple was opened on the seventh day after the end of the festival. It was on the final day of the 'Meena Bharani' festival that fireworks display is held. It was during this fireworks display that the tragedy happened. 
There were differences of opinion on whether or not to open the temple on the seventh day. However, after consultation with concerned persons, it was decided to open the temple as per custom. 
The mishap happened after fireworks fell on the storeroom and crackers kept there exploded. 
More than 300 people are still undergoing treatment at hospitals in Thiruvananthapuram and Kollam. 
Last Updated Mar 31, 2018, 6:31 PM IST