Children orphaned in Kollam tragedy get a helping hand from Holland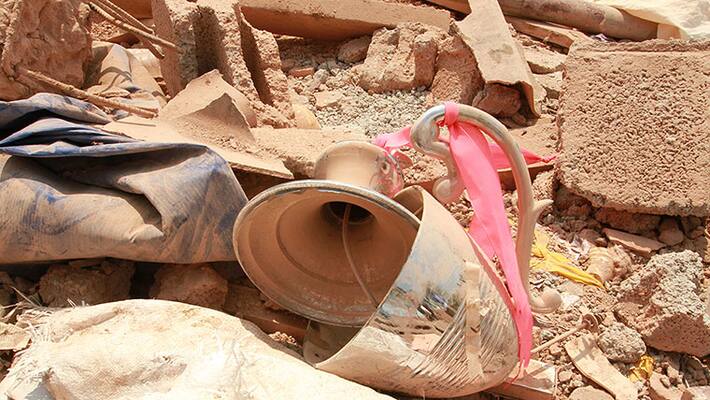 Whenever they hear a knock on the door, Krishna and Kishore hold back tears, adjust their voice and prepare to put a brave face. After they lost their parents in the Puttinagal Temple fireworks tragedy, they have more visitors, who come by to console them and to offer support. 
The children realize that no help would compensate the loss of their parents. Few days back, the siblings got a few surprise visitors from Holland- Mary Kok-Willemsen, Director of Holland Football University. Kok-Willemsen offered assistance to pursue studies and coaching in football. The offer from the Football University followed media reports that the kids were soccer enthusiasts. Representatives of Greenfield Cubs of Technopark in Thiruvananthapuram accompanied Kok-Willemsen
"We want the children to live their dreams as footballers but we also want them to love the life and learn about other cultures and gender equality," said Kok-Willemsen, after meeting Krishna and Kishore.  
On the fateful night, Krishna, a class-10 student, and her brother Kishore, studying in the seventh standard, were helping their parents at the makeshift tea stall near Puttingal Temple. The children had left for home just moments before the tragedy struck, snuffing out more than 110 lives including their beloved parents. 
Slowing coming to terms with the irreparable loss, the siblings now realise that life has to move on.  
Last Updated Mar 31, 2018, 6:57 PM IST