Kodagu to play cricket over the dead, stadium planned on cemetery
A burial ground belonging to a Dalit Community has been re-allotted as a cricket stadium.
The Dalit community has kept a corpse on the street as protest against the move.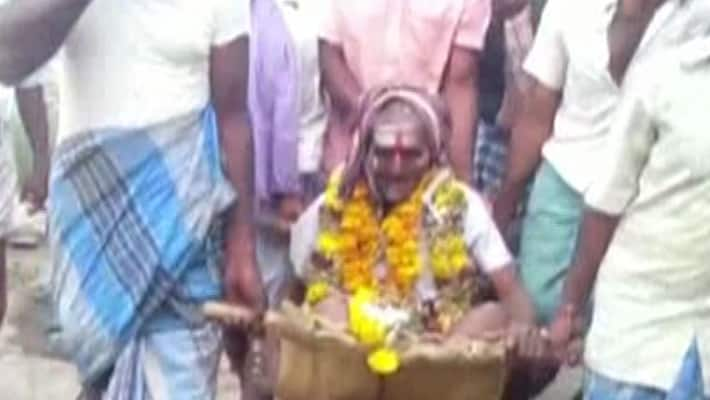 Timmappa (82) died on 22nd December due to an illness. But the local governance in Kodagu, Karnataka did not allow villagers to cremate the corpse in the usual burial ground.
 
The Assistant Commissioner and Deputy Commissioner of Kodagu say that the traditional burial ground, measuring 12 acres, belongs to the state government and has allotted that land to the KSCA (Karnataka State Cricket Association) for the construction of a stadium.
Local authorities say they have instead allotted an alternative land, measuring two acres, as a burial ground in Survey no. 162/1A.
However, members of the local Dalit community have refused to bury their dead in that land since they have been using the old burial ground for many years now. Besides, local people say, the newly allotted land is not suitable as a burial ground since it fills with water during rains.
The Dalit community have submitted several appeals the DC, urging the release of the grounds, but to no avail. For now, authorities have fenced the old burial ground and have not allowed anyone to use the land for cremation.
In protest, locals have kept the corpse of Timmappa on the street throughout the night. They say that they are going to put the corpse in front of the Deputy Commissioner's office if their demands are not met.
Last Updated Mar 31, 2018, 7:03 PM IST