'Kidnap' strikes a chord with audience at National Children's Theatre Fest
The plays are organised as part of 8th National Children's Theatre Festival.
Theatre groups and artists from across the country will take part in the extravaganza.
The fest is organised by Rangaprabhath Children's Theatre Group.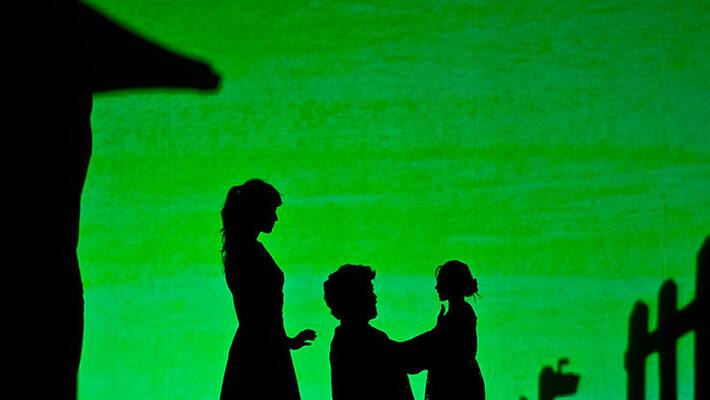 More than the monetary and economic security, children seek emotional and social bonding from their parents, this was the message Telugu drama 'Kidnap' passed on its audience at the National children's theatre festival that got underway at Venjaramoodu near Thiruvananthapuram.

The 8th National Children's Theatre Festival organised by the members of Rangaprabhath Children's Theatre Group is getting amazing response from children and elders alike. The plays enacted on stage have successfully struck a chord with young minds due to their innovative style.

Tamil play 'Uzhaipe Uyirvu' that taught about the importance of hardwork stood quite distinct due to its narrative style.  'Marumarunnu', a play from Thrissur-based Nilam theatres was also well-received by viewers.

Children's theatre groups from across the country are participating in the six-day-long theatre fest that would be attended by around 300 artists. 

The organisers say the main purpose of the festival is the all-round development of a child and prepare them face and solve their day to day issues.
Last Updated Mar 31, 2018, 6:55 PM IST