Kerala to scrap land allotment to Ustad Amjad Ali Khan's music school
The land was assigned to the Sarod maestro to begin an International school of music at Veli Tourist Village.
The stone laying ceremony was held in the presence of the celebrated musician in May.
A final decision would be taken in the next cabinet meeting.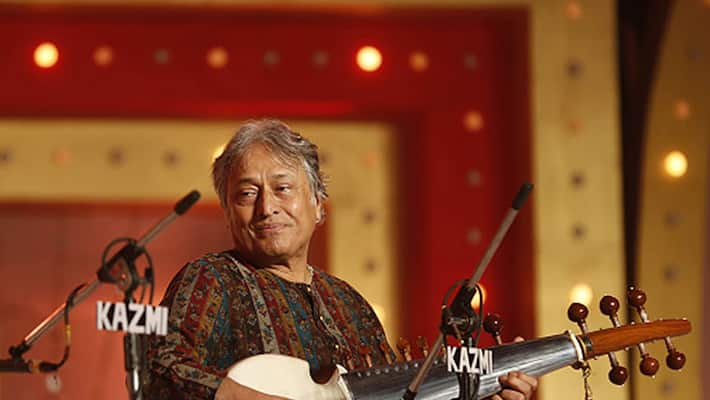 The Left Democratic Front  (LDF) government has decided to review a decision made by the previous administration to allot land to Ustad Amjad Ali Khan to set up an International school of Music at the Veli Tourist Village, Thiruvananthapuram.
Sources close to the Tourism Department says the government has withheld certain orders issued during the tenure of United Democratic Front (UDF) government which includes the allotment of two acres of land at Veli.
The order was issued in February 2016, and a stone laying ceremony of the International School of Music was held in the presence of the sarod maestro in May, a week before the LDF was sworn to power. 
It was also decided to form a trust comprising Ustad's kin, Sangeetha Nataka Academy chairman and high officials from both tourism and cultural ministries. 
But a high-level meeting chaired by Tourism Minister A C Moideen, on Wednesday, decided to re-examine the UDF government's decision and concluded that the land should be used only for tourism purposes and not for any other activities. The department is expected to seek the consent of the cabinet and reclaim the land at the earliest.
However, former Minister for Culture in the UDF ministry KC Joseph has condemned the move and said if the land is reclaimed it would be an insult to the world renowned sarod exponent.
Last Updated Mar 31, 2018, 6:54 PM IST