Kerala to launch special educational programme for Transgenders
Kerala is the first state to unveil a Transgender Policy
A survey has been initiated to take the head county of Transgenders in the state
Literacy Mission will launch the programme next month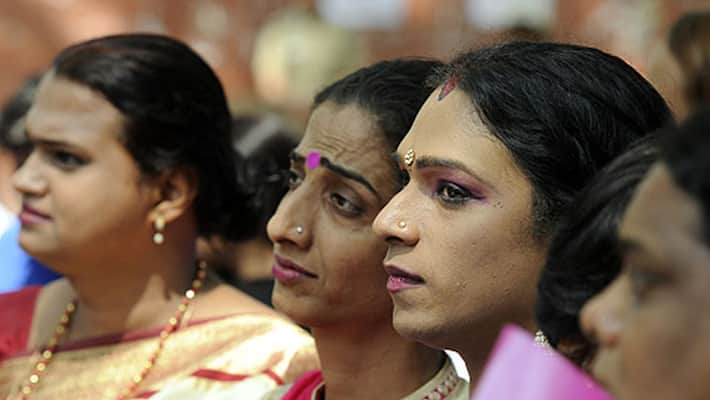 The state government has decided to conduct special education programme for sexual minority groups as part of its efforts to bring them to the forefront of society and to ensure equal opportunities. 
 
Kerala is the first state in the country to unveil a Transgender Policy to end the social stigma faced by sexual minority groups and to ensure justice and non-discriminatory treatment towards them. 
 
The educational programme will be launched under the Literacy Mission which already has various programmes and equivalent courses. 
 
"This is a first of its kind venture in the country and Literacy Mission is planning to bring continuing educational programmes for transgenders under its educational programmes," state Literacy Mission director P S Sreekala said. 
 
As part of the programme a survey has been launched to take the head count of Transgenders across the state. Literacy Mission is planning to launch the programme by next month. 
 
Literacy Mission would seek the support of civic authorities to conduct special classes for sexual minorities. Classes will be held at the continuing education centres. 
 
"We would follow the syllabus of current programmes for Transgenders as well," Sreekala said. 
 
Literacy Mission has planned to bring other marginalised sections like people living in coastal areas and migrant workers under its programme. The aim of the programme is to create a society without any marginalised sections. 
 
Kerala has launched several transgender-friendly initiatives to bring the minority groups to the mainstream of society.
 
Kochi Metro Rail Ltd had given employment opportunities to trangenders in customer relations, housekeeping and crowd management. Kudumbashree has set up neighborhood groups for Transgenders in a move to empower them. 
 
The Transgender Policy of Kerala Government aims to enforce Constitutional Rights to sexual minorities based on Supreme Court judgment in 2014. The policy ensures economic opportunities, equal treatment under law, services and resources and the right to equality and life.
Last Updated Mar 31, 2018, 6:48 PM IST