Kerala temple fireworks show organiser dies in hospital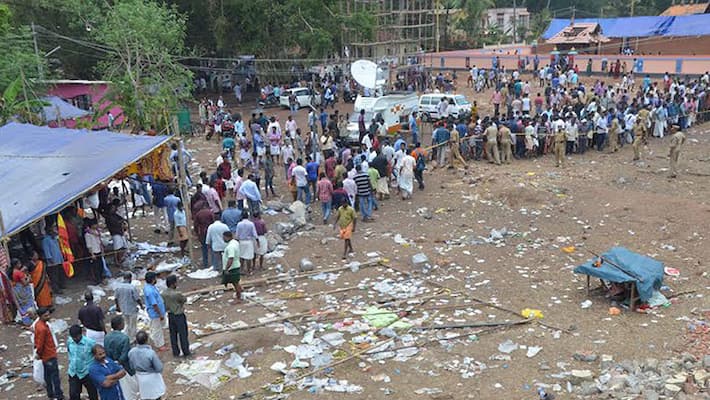 Surendran, 67, who had organised Sunday's illegal fireworks show at the temple in Kerala's Kollam that led to one of India's worst fire disasters in recent times, died today. He was the 111th person to die in the fire, in which more than 1,000 people have been injured.
Surendran had sustained over 90% burns on his body. The fire started when a stray spark landed in a building stockpiling crackers and a terrific explosion had occurred and the building had collapsed.
 
Before he died, he reportedly told his family that his license for explosives should be placed on his body.

His son, who also sustained 50 per cent burns in the fire, is undergoing treatment at the Medical College Hospital hospital.

Seven temple officials arrested for the tragedy have told police that Surendran was given Rs.7 lakh to conduct the fireworks display, which had gone ahead despite the lack of permission from the district authorities.  

The Kerala high court today held the police responsible for the tragedy, pointing to a multitude of lapses.

The police, the judges said, failed to provide basic safety to devotees, which amounts to a violation of human rights. They also said they were disinclined to "trust the police" and were considering asking the CBI to take over the investigation.
Last Updated Mar 31, 2018, 6:42 PM IST