Kerala temperature to go up by 2-3 degree Celsius: Study
Rising temperature is likely to lead to reduced productivity in plants and animals, pattern shift in crops and drought.
Frequency of climate change is gradually increasing in Kerala
The temperature has increased by 0.85 degree Celsius over the period of 1880 to 2012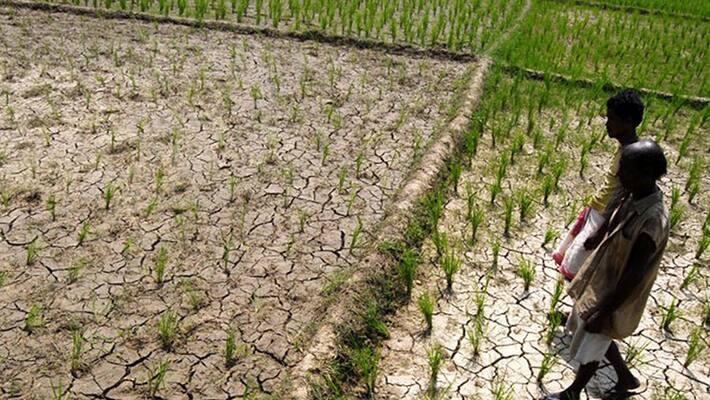 Climate change is likely to have a huge impact on Kerala as a recent study has found that temperature in the state is likely to go up by 2 to 3 degree Celsius by the end of this century. A study report appeared in Kerala Climate, the publication of Institute of Climate Change Studies said that Kerala witnessed most deficient rainfall in the country this year. 
 
Predictions reveal that heat wave conditions and consecutive droughts are ringing the bell of climate change in the state which was otherwise one of the most abundant rainfall receiving states in India, M G Manoj, a scientist at Advanced Centre for Atmospheric Radar Research, Cochin University of Science and Technology said. 
 
The rising temperature is likely to lead to intense thunder and lightning, reduced animal and plant productivity. drought, heat waves, gusty winds and rainfall, pattern shift in crops, polluted environment etc. Weak rainfall was reported over last few years and the state is not heading towards drought. The frequency of such climate changes is gradually increasing in the state. 
 
Also read: Kerala declared drought-hit after 34% shortfall in monsoon
 
The report titled 'Concerns on Changing Patterns of Climate over Kerala' said the changes in rainfall pattern and warming in the Indian Ocean lead to a deficient monsoon in the state this year. The increase of global temperature, anthropogenic activities, and emissions have resulted in an increase of 0.85 degree Celsius over the period of 1880 to 2012. Surface temperature is increasing gradually, and recently minimum temperature has increased more than daytime temperature, and this suggests the role of greenhouse gases and moisture, it said. 
Last Updated Mar 31, 2018, 6:53 PM IST