Private security a safety risk? Technopark calls in police to guard campus
SISF is providing security to Infopark campus, RBI and cash chest of nationalised banks excluding SBT and SBI
As many as 40 staff, both armed and unarmed, will be deployed on Technopark campus
The service of private agencies will be terminated once SISF takes over the security of campus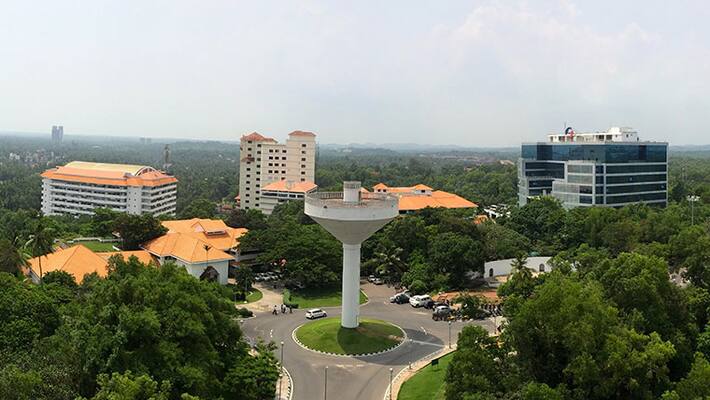 In a move to ensure the security of women at workplace, especially those working at night hours, the Kerala Police decided to take over the security of Technopark, the major IT hub in the capital city. The special wing of Kerala Police will soon take over the security of Technopark campus. 
 
The campus will be under the surveillance of State  Industrial Security Force (SISF), the special wing of Kerala Police providing security to public and private institutions. Senior officials of Technopark had contacted Police Department seeking their assistance in ensuring the safety of employees working in the IT hub. 
 
SISF is already deployed in Infopark, Kochi. "The move was found quite efficient. Hence we decided to seek the service at Technopark as well," Hrishikesh Nair, Chief Executive Officer of IT Parks, said. 
 
SISF has sought government's approval to deploy 40 security personnel in Technopark. "We are planning to deploy both armed and unarmed staff. Once the SISF takes over the security of premises, the service of private security agencies would be terminated. However, companies are free to decide whether people from private agencies must be deployed to meet in-house safety requirements," SISF Commandant K V Santosh said. 
 
The authorities expect that the special wing would be able to implement security more efficiently. 
 
Patrolling of Pink police is already active on Technopark campus. Apart from Infopark, SISF is providing security to institutions like Intelligence Bureau office in Thiruvananthapuram, Reserve Bank of India branches at Thiruvananthapuram and Kochi, cash chest of nationalised banks excluding SBT and SBI, few new generation banks,  seaplane hangers in Bekal in Kasargod and Kollam and Malabar Cements. Office of Central Bureau of Investigation and Indian Rare Earths are also pending. The special wing charges for the service offered. 
Last Updated Mar 31, 2018, 7:02 PM IST