Al Qaeda threatens to bomb five Kerala schools, police on alert
Police conducted check at five schools in Karunagappally
Base Movement is suspected to have carried out bomb blast in Malappuram
Police had recovered a cardboard box with the name Base Movement of India, from the spot of Malappuram blast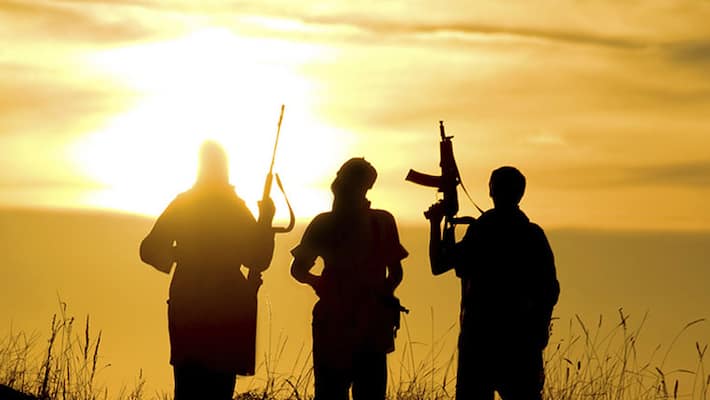 The bomb squad of Kerala police conducted checks at five schools in Karunagappally in Kollam district following a bomb threat from 'Base Movement, the Indian wing of Al-Qaeda.
 
The police, on Wednesday, received a letter signed by Base Movement, the mysterious outfit that is suspected to have carried out the bomb blast on the premises of Malappuram Collectorate on November 1. The letter warned of bomb blasts in Government Higher Secondary School in Karunagappally on Thursday morning. 
 
The bomb squad of police conducted the search in five schools but did not find any explosive materials. 
 
Only little is known about the terror group 'Base Movement' which is believed to have extended its operations to Kerala from Tamil Nadu. The terror outfit is said to have carried out at least five blasts in South India. Investigators claim that 'Base Movement' is an Al Qaeda- affiliate as the word 'Al Qaeda" means base and the movement was said to be a South Indian outfit of Al Qaeda.
Police had recovered a cardboard box with the name Base Movement of India, from the spot of Malappuram blast. The box contained a letter and a pen drive, and the letter had claimed that the blast was carried out in revenge for the murder of Muhammad Akhlaq, who was mob-lynched for keeping beef. The letter also had a map of India with the picture of Osama Bin Laden printed on it. 
 
Also read: Blast at Malappuram Collectorate; Indian Al-Qaeda's letter found
 
The Pen Drive had message warning attack on Prime Minister and other Union Ministers. 
Last Updated Mar 31, 2018, 6:42 PM IST