Kerala police brutally tortures youth alleging robbery
Police had called him to station and questioned for four days
On Friday he was taken into custody and was brutally tortured
Panangad police said Naseer was taken into custody based on a CCTV footage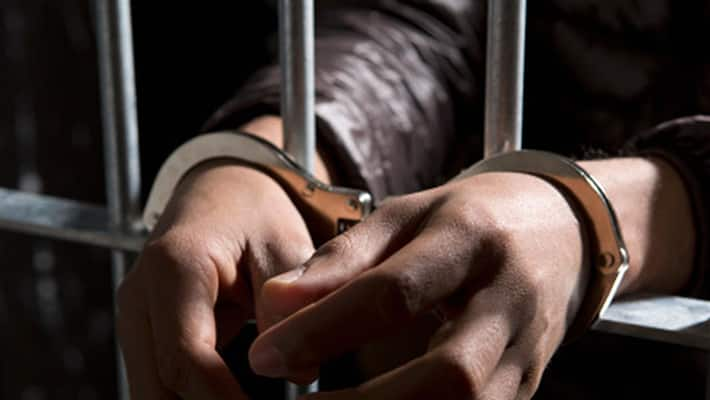 In a case of police brutality, a youth who was taken into custody by Panangad police was allegedly beaten black and blue by the cops. On medical examination, it was found that he suffered injuries to internal organs. 
 
Naseer, 38, an autorickshaw driver, said he underwent third-degree torture at the hands of policemen after he was taken into custody on Friday. He is undergoing treatment at General Hospital, Ernakulam. 
 
He was questioned after a shop in Marad market was robbed a few days ago. Robbers looted the store and cash worth ₹90, 000 was stolen. Police called for Naseer based on the CCTV footage and questioned him for four days. He is an auto driver at the market. 
 
On Friday, cops took him into custody and allegedly used third-degree torture. "They handcuffed me with both hands behind the back and punched in the chest and kicked the stomach with boots. They also beat the sole of feet using a cane," Naseer said. 
 
On hearing the cries, his mother and wife, who had came to the station, informed their neighbours. Following this, his neighbours along with an advocate went to the station and shifted him to a hospital. 
 
Police Complaints Authority Chairman Justice Narayanakurup visited the youth at the hospital. "Doctors have confirmed police brutality. Immediate action should be taken against accused officers," he said. 
 
Panangad Sub Inspector Prajeesh said that Naseer was taken into custody based on CCTV footages. Some shop owners, labourers and other autorickshaw drivers in the market had also expressed doubt that Naseer was behind the robbery. 
 
Last Updated Mar 31, 2018, 7:06 PM IST