Won't apologise for anti-women comment: Kerala Minister
The NDA is observing hartal in Idukki demanding Mani's resignation.
The sit-in protest by Pombilai Orumai entered the second day today demanding apology from the minister
The CPM state secretariat meeting on Monday will decide the fate of MM Mani's ministry berth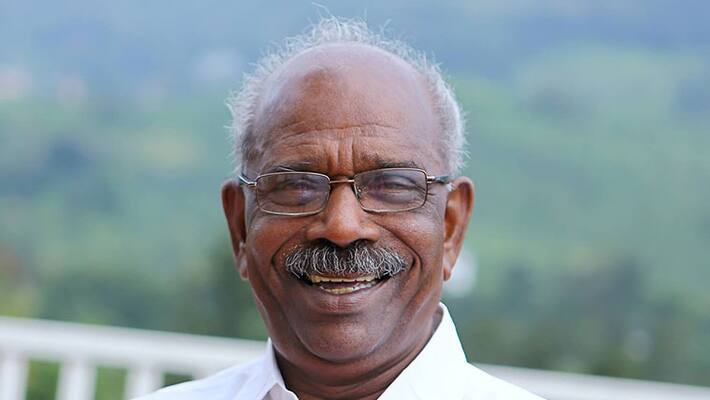 Kerala Minister MM Mani who courted controversy by insulting Pombilai Orumai, the collective of tea garden workers, has refused to apologise, despite widespread protest over public shaming of women. "I will resign (as minister) if my party demands it," he said.
 
Related: Clamour for MM Mani's head: Is controversial minister on his way out?
 
The Hartal called by National Democratic Alliance (NDA) alliance demanding the resignation of the controversial minister is complete in Idukki district. The Congress is observing black day in the district. Meanwhile, a group of Pombilai Orumai workers are continuing their sit-in protest in Munnar town demanding a public apology from the minister.
 
Related: MM Mani does it again: Outrage over Minister's insult of Munnar women's stir
 
"I have expressed my regret. That is enough. That chapter is closed," MM Mani stated on Monday and refused to apologise to Pombilai Orumai workers who felt insulted by the Minister's derogatory speech. "I expressed regret after Chief Minister and party secretary wanted me to do so," the minister said alleging that his speech was distorted by media.

Related: Minister Mani's statement lands Pinarayi Vijayan govt. in soup

"I won't go to Munnar and apologise to Pombilai Orumai. There is no need of it. Let those who instigated their stir find a solution to it," Mani stated. The minister added that he would not change his styled even at the cost of the ministry berth. 
 
Meanwhile, the CPM state secretariat meeting on Monday will decide the fate of MM Mani. The Congress has decided to approach the State Women's Commission while the BJP will file a complaint with the National Women's Commission against the minister.
Last Updated Mar 31, 2018, 7:04 PM IST