Sleaze phone call leak: Kerala minister on his way out
Chief Minister Pinarayi Vijayan said that he would 'consider the issue seriously.'
CM should look into the matter and demand resignation of the minister if the allegations were found true: Ramesh Chennithala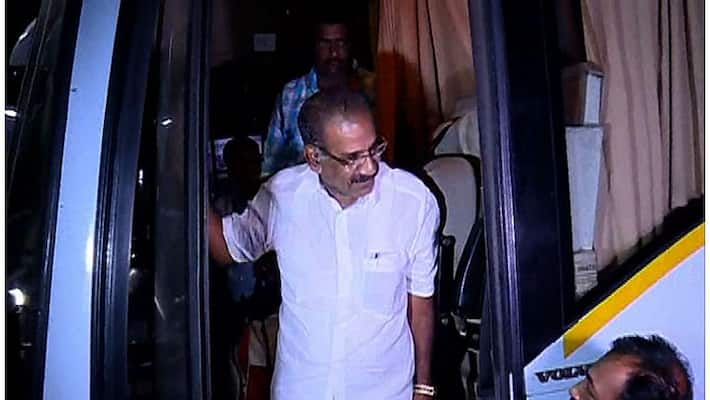 Kerala Transport Minister AK Saseendran is all likely to resign today after a news channel aired a recorded sleaze phone call tape involving the minister. Just after the phone-call leak, the minister rang up Chief Minister Pinarayi Vijayan and expressed his willingness to resign.
"If I committed anything wrong, it is my personal responsibility. I don't want to create problems for the party and the ministry," said AK Saseendran, leaving enough hints that his resignation was imminent.
Mangalam News Channel, aired phone sex tape in which the minister was allegedly engrossed in a sleaze conversation with a lady who, the channel claimed, approached him seeking help. Saseendran is one of the two legislators of Nationalist Congress Party (NCP), which is a constituent of the Left Democratic Front (LDF). Saseendran is the legislator from Elathoor in Kozhikode.
Chief Minister Pinarayi Vijayan said that he would 'consider the situation very seriously.' "All sides of the issue would taken into account before taking a decision," he said.
"It is a very serious issue. Chief Minister should make an investigation into it to find out the truth behind the allegation and take immediate action. If the allegation is true, the CM should demand the minister's resignation."
Minister Saseendran has convened a press conference at 3. pm in which he is likely to announce his resignation. If he resigns, it would the second minister to leave Pinarayi Vijayan ministry which assumed office in May 2016. EP Jayarajan, senior CPM leader had resigned as Industries Minister in October last after involving in a nepotism row.
Last Updated Mar 31, 2018, 6:57 PM IST