Kerala to extend Rs 4 lakh in aid for heat wave victims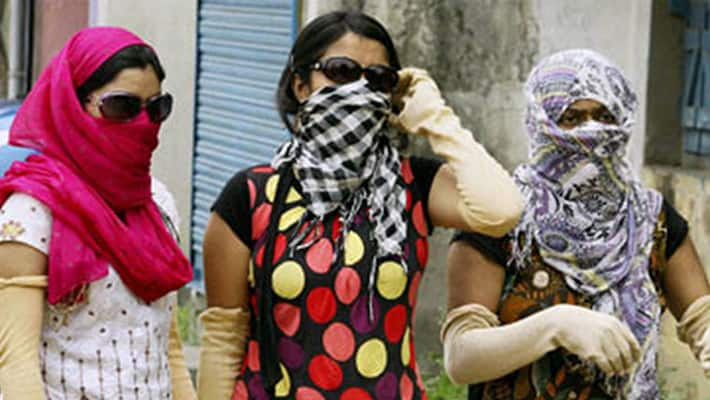 The Kerala government will provide Rs 4 lakh in assistance to families of those who died due to extreme weather conditions and has decided to write to Prime Minister Narendra Modi to declare the state as "drought affected", Revenue Minister Adoor Prakash told reporters after a high-level meeting convened by the CM to review the heat wave conditions in the state.
Chandy will also be writing to the Union Agriculture Minister to make necessary amendments in the rules (for declaring the state drought affected) in this regard, Minister Adoor Prakash said.
The minister said during the meeting it was also decided that an aid of Rs four lakh will be provided to the families of those who died due to the extreme heat.
Besides Chandy, Home Minister Ramesh Chennithala, Adoor Prakash and concerned officials attended the meeting which took stock of the extreme weather conditions in various districts, including Palakkad, which recorded the highest temperature of 41.9 degrees Celsius in 29 years two days ago.
The Meteorological department has stated that heat wave conditions are likely to prevail in the state today also. According to a directive issued by the state government, all hospitals, primary health centres (PHCs), anganawadis and workplaces have been asked to be on alert.
Workplaces should strictly not permit labourers to be out in the sun from 11 AM to 3 PM, and people asked to avoid travelling during this period without umbrellas and carry water and oral rehydration solution (ORS) with them, the directive said.
Free treatment would be given to those affected by the heat wave, the minister said, adding those who lose jobs due to sunstroke will be given free ration on the basis of Collector's report.
Many social organisations, including that of actor Mammootty, have come forward to help. Free water would also be provided in areas facing acute shortage of drinking water, he said.
Last Updated Mar 31, 2018, 6:34 PM IST