British Navy detains Kerala fishermen 2100 kms from India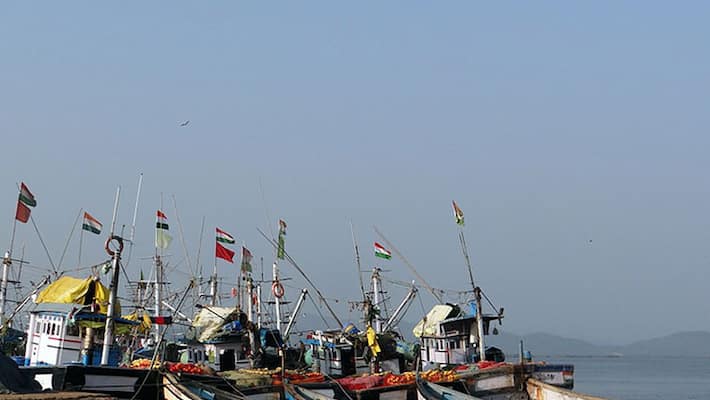 In an incident that almost defies belief, 19 Indian fishermen - 13 Tamils and six Malayalees - have been detained by the British Navy for over a month after they halted at the amazingly remote island of Diego Garcia
As per the official story, these fishermen departed Cochin over a month ago to do some deep sea fishing. How deep the fish had to be is unknown, but rough weather forced the would-be fishermen to stop in Diego Garcia, a tiny atoll some 2100 kms from Cochin. They were eventually detained by patrolling British navy personnel.
According to reports, they were arrested by the British Navy on a charge of violating international maritime border in the Indian Ocean.
The island, which is south of the equator, is a British territory mostly populated by the US military, which maintains a naval base there.
The circumstances of their arrest does seem slightly suspicious. Perhaps it was because the military base is the only installation in the atoll, or maybe because of the sheer distance to India, the British who apprehended the fishermen detained them without communication for over a month.
Initially they were refused communication with their families in India. When the desperate men began a indefinite hunger strike, the Naval authorities allowed them to inform their families back home.
Last Updated Mar 31, 2018, 6:57 PM IST