The Left can join us to fight  BJP, just as they did in West Bengal: PK Kunhalikkutty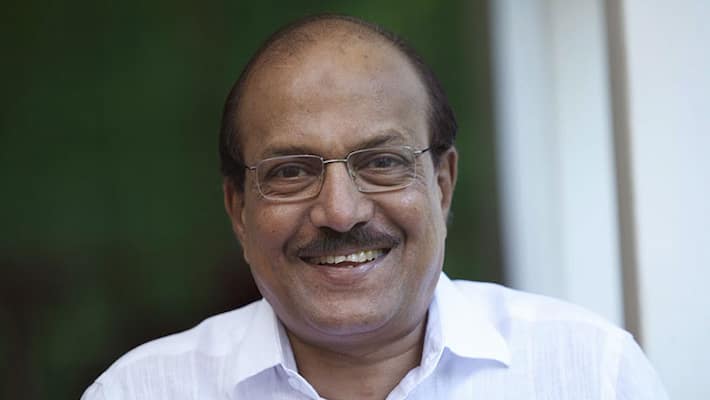 Relevance of allegations against cabinet ministers in Kerala
The allegations raised by the opposition have failed to create any impact on voters. People of Kerala have dismissed the allegations long time back.  
On Facebook fight between Oommen Chandy and VS
Everyone is out there, not just the Chief Minister and the Leader of Opposition; everyone makes statements during elections.  The issue will be solved if media stop focusing on them and give more space to comments by other leaders too.  
 On issues within the Muslim League
Internal feuds and fights are things of the past. There are no major issues in the party now. Everyone is now following the decisions of the leadership, without much difference. It is true that some issues had cropped up during the local body elections. But such problems are natural during local polls. 
When will you start giving opportunities to youngsters ?
More youngsters were given opportunity during last Assembly polls and this time, they are getting a second chance. Candidates like Shamsudeen and K M Shaji are still young.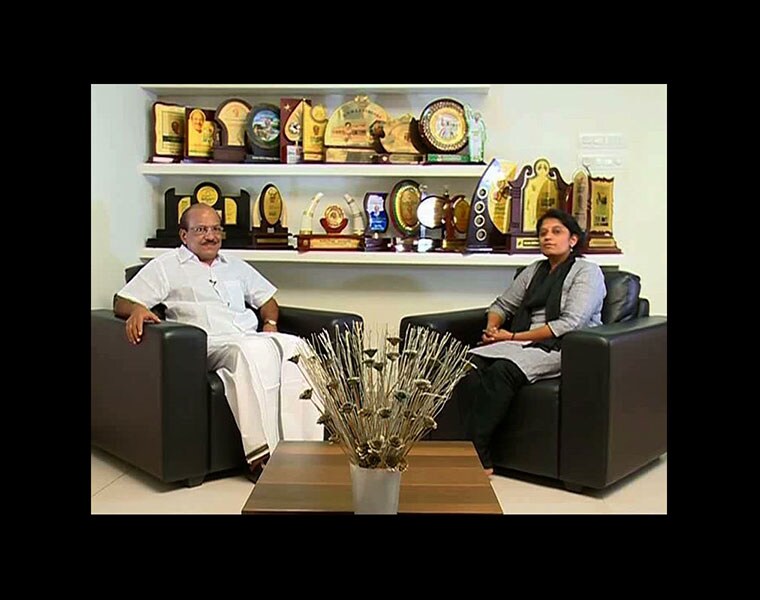 PK Kunhalikkutty with Sindhu Sooryakumar
 Why no woman candidate in your list?
Party prefers to field best candidates in Assembly polls. League has given opportunity to women earlier but could not follow the same in last three-four elections. That doesn't mean that women will not be given a chance in future.
It is (non-representation of women) indeed a problem and we will try to solve it in future. Small parties like Kerala Congress and League have their constraints. Parties contesting more seats are able to field women. 

 
 How about the chances of a triangular contest in Kerala.
Chances are very less for a triangular fight across the state. But such a three-cornered fight is taking place in some constituencies BJP is serious about. In the Kasargod constituency, main fight is between UDF and BJP. LDF has always been in the third place there. UDF is leading the fight against BJP in Kerala. Even if we look into Thiruvananthapuram, a triangular fight is taking place only in one constituency. BJP has already lost hope. 
 
What is the stand of the LDF, which claims to take an anti- BJP position, in Kasargod?  If the CPM is serious about their stand against BJP, they must give their votes to League in Kasargod.  
  If the CPM is serious about their stand against BJP, they must give their votes to League in Kasargode.  
What about those afraid of majoritarian communalism  
Everyone is aware of the fact that only a UDF government will be able to protect minorities from Modi government. The LDF too can join us if they want. This is what we saw in West Bengal.
 The impact of Bharat Dharma Jana Sena (BDJS) in the election
The BDJS has not made any presence in election campaigning. They will hardly make any impact other than getting some votes for the BJP. SNDP followers are likely to vote either for the UDF or the LDF.
 Where would we find you after elections, with the ruling front or in the opposition?
I am not concerned about my position. Even if UDF wins the election, a decision in this regard will be taken only later. However, I will be there at Thiruvananthapuram and the UDF is sure to get the lead.
Will 2011 polls, where both the UDF and LDF were neck and neck, repeat this time?
It won't be like a neck and neck T20 this time. UDF will get a clear lead.
Prediction on the number of League MLA's
We will retain the same number. Sometimes, we might increase the tally. (By winning 20 seats, the IUML emerged as the second largest party after the Congress in the ruling UDF in the 2011 polls.)
Last Updated Mar 31, 2018, 6:40 PM IST