Court to consider Chandy's case against VS today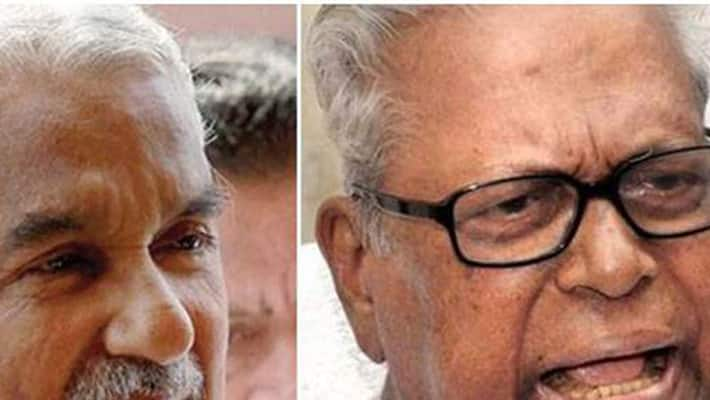 The verbal duel between Chief Minister Oommen Chandy and Leader of Opposition VS Achuthanandan has escalated into a legal battle with the former slapping a defamation case against the Communist Party of India-Marxist (CPM) veteran. The Additional District Court in Thiruvananthapuram will consider Chandy's case on Friday morning. 
 
Chandy filed the suit seeking Rs.1 lakh as compensation against Achuthanandan on Thursday for publicly alleging that the ministers in the UDF ministry are facing 136 cases against them. Achuthanandan had also alleged Chandy had 31 cases pending against him. 
 
Chandy has also approached the Election Commission (EC) alleging that the CPM leader violated the model code of conduct by levelling baseless allegations.  He has also urged the EC to direct the media not to publish unverified allegations.
 
 Unfazed by the defamation case, Achuthanandan continued his attack on the Chief Minister. "Chandy, if you think that you can tie my tongue, you are living in fool's paradise," the veteran CPM leader wrote on his Facebook wall. "It is my duty to expose corruption in public and I'll continue to do just that,"
 
Last Updated Mar 31, 2018, 6:51 PM IST