VS is a master craftsman of lies: Ramesh Chennithala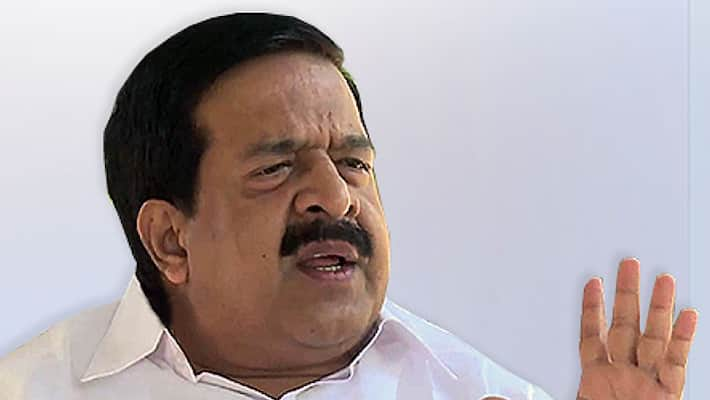 Home Minister Ramesh Chennithala joined the heated verbal exchange between Chief Minister Oommen Chandy and  Leader of Opposition VS Achuthanandan with a scathing attack on the Communist veteran. 
 Achuthanandan is busy crafting lies about the ministers of the United Democratic Front (UDF) while comfortably overlooking cases against his son and other candidates of Left Democratic Front (LDF), Chennithala said at an election convention.  He also referred to the allegations of fraud against the media professional-turned politician MV Nikesh Kumar who is contesting on a CPM ticket from Azhikode in Kannur. 
While levelling charges, Achuthanandan must think of his status as the Leader of the Opposition, the Congress leader reminded.  
Addressing an election rally at Koothattukulam the other day, Achuthanandan had dragged Chennithala to prove his allegation that the UDF was neck-deep in corruption. Referring to a letter allegedly written by Chennithala to the Congress High Command, Achuthanandan claimed that it was not just the opposition,  but the corruption charges against the UDF had been raised from within the ministry. Waving a copy of the letter purportedly written by Chennithala, the Communist leader said that Chennithala himself had complained of corruption and nepotism in the Oommen Chandy government.
Cheninthala has also been the butt of media jokes after a video of him riding without a helmet surfaced online.
Last Updated Mar 31, 2018, 6:33 PM IST