Fight is between UDF and BJP: Chandy pulls out trump card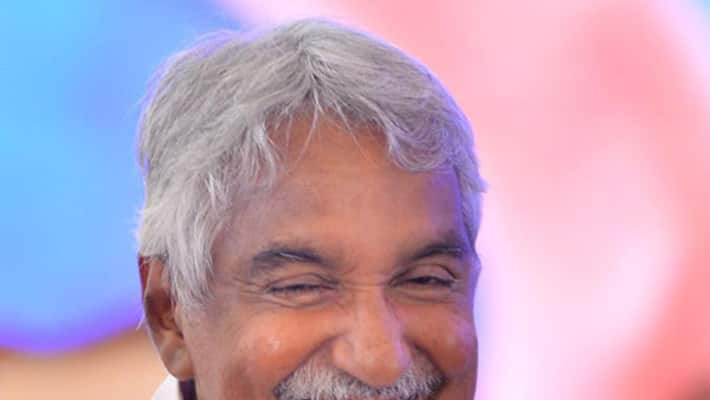 As the election campaign in Kerala entered the final phase, Chief Minister Oommen Chandy has pulled out his trump card that he deftly used during the crucial by-polls at Aruvikkara last year. Addressing a public meeting at Kuttanad, Chandy said that the direct fight is between the Congress-led United Democratic Front (UDF) and the Bharatiya Janata Party (BJP) in constituencies where the latter has a strong presence. 
In Manjeswaram and Kasargod, for example, the fight is between the UDF and the BJP, and the Left is in third position, Chandy said. Narendra Modi declared that the Congress is his arch enemy. An India without Congress is his aim. His dream of Congress-mukth Bharat is not going to realise. But It shows that the BJP is afraid of the Congress, he added. 
After all, why should somebody be afraid of the CPM in India: Oommen Chandy
"After all, why should somebody be afraid of the CPM in India," Chandy said, taking a dig at the Communist Party of India- Marxist (CPM). "They are decimated in West Bengal. There the CPM has now sought the help of the Congress to stand up," he ridiculed.  
If the CPM is hoping to win minority votes through misinformation campaign, the people of Kerala are not going to buy that, the Chief Minister stated, in response to the CPM allegation that the UDF had entered into a secret deal with the BJP in the state. 
Chandy had used the similar tactics during the Aruvikkara by-polls. His statement that the fight was between the Congress and the BJP was widely considered as a well-thought out strategy to consolidate minority votes in favour of the UDF. A good section of political analysts thought that his tactics did work at Aruvikkara. Though the BJP finished third just behind the Left Democratic Front, it ate into the left vote bank while the UDF managed a big win. 
 
Last Updated Mar 31, 2018, 6:38 PM IST